Cerexio Data Hub Multi-Cloud Platform is developed to accommodate comprehensive Edge-to-AI data analytics capabilities driven by the public, private or hybrid clouds. This is a technology that is built by Cerexio to ensure that your data infrastructure is 100% analytics-ready despite critical information events, convoluted data streams or complicated insight demands.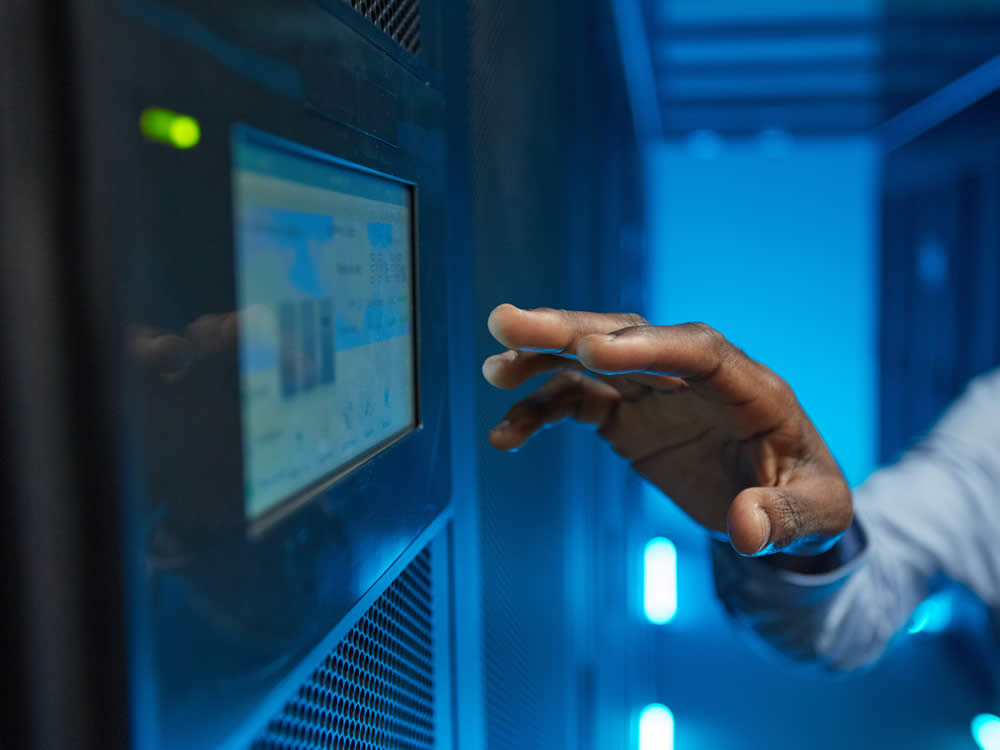 Allowing Multi-analytic Workloads Go On A Simplified Journey to Data Cloud and Smart Edges
Overview of Data Hub Multi-Cloud Platform
Unlike the traditional Data Hub Solutions and Universal Cloud Integration Solutions available in the market, Cerexio Data Hub Multi-Cloud Platform breaks free from the stereotypes on individual technologies. This is a cost-efficient solution that blends multiple innovative data technologies together and offers a full suite of edge-to-core-to-cloud analytics technologies for all data-dependent organisations around the world.
Furthermore, this technology is the best solution in the market to help an organisation on its hybrid cloud journeys, ameliorate the transitions from pilot to production painlessly with underpinned data security and integrity, optimal governance and smart data management. It is the easiest to achieve the fastest high-value organisational data analytics despite the complexity of architecture, the criticality of data insight generation of the type of data management technologies already utilised by your organisation.
A Simultaneous Effort to Deploy Flexible, Timely and Robust Data Analytics Technologies.
Application of Data Hub Multi-Cloud Platform
Cloud-driven Data Journeys
Companies are now in a rat race in identifying which is more optimal for them in data manipulation, be it on-prem, clouds (private, public or hybrid) or web-based data analytics. But, statistics prove that the hybrid-cloud nation is bolstering around the world with the rapid rise of data variety and data volumes across businesses. This is why Cerexio Data Hub Multi-Cloud Platform is the best technology solution for data-driven organisations in the new era. It allows data analysts to swiftly shift from traditional on-prem approaches to cloud platforms optimally. It helps data specialists to use a smart cluster model on the cloud to contain experiences with seamless data migration, improve performance, optimised data deployment models, and flexible data flows that aim at advanced data analytics.
Prompt Multi-analytic Workloads
This platform is also developed to support multi-analytic technologies which deploy analytics-driven workloads simultaneously. It enables the data experts to deploy custom and flexible analytics workloads as a purposeful and mission-critical cloud-based architecture. The node-based clusters that are either built by the data user or templated in our pre-built template archives will guarantee an intuitive data analytics journey for all workloads of your company. This platform also inherits the best personalisation tools. It allows quicker analysis in tailor-made and organisation-specific workloads that can be augmented by the data specialists of your company to save time, effort or money for the organisation.
Universal Workload Applicability
This solution can be deployed to execute a myriad of data workloads. Including:

Data Streaming via Hybrid Clouds is an aspect where this platform can support at its best. It helps the data users to build robust, real-time data streams to collect and process data across hybrid cloud environments. It ameliorates a few challenges faced in deploying Kafka and Apache Nifi by allowing seamless integration with the cloud with the expense of taxing resources during the building, calibrating and maintaining data streams.

It enables data engineering by allowing your data specialists to calibrate the existing data architectures to enrich, process, filter and analyse data better, faster and in a robust manner. This platform supports Hive and Apache Spark, giving it better flexibility during catch and real-time data processing. Therefore, it upgrades your data infrastructure to be a fluid, resilient and customisable template for organisational data.

It can also be used for operational databases. It allows intuitive, relational analytics capabilities to run NoSQL databases with high-performance using ANSI SQL. This suffices the operational, analytical demands of your company in collaboration with Apache Hbase by enabling remarkable data manipulation schema, auto-scaling technologies and cluster managers to make data infrastructure optimisation easier and faster.

Real-time data streams that enable 1,000,000+ record ingestion per second and optimally querying technologies. It can be integrated with data tools like HUE, Apache Impala, Apache Spark, Apache Kudu and more. This platform supports time-series applications, CDC reconciliation, event-driven analytics and processing of real-time data pipelines.
The Best in Private. Aptest in Public. Optimal in Hybrid.
Features of Data Hub Multi-Cloud Platform
A Value-Oriented Data Journey
This solution is a pragmatic cloud-driven data analytics solution that supports any cloud environment, possesses multi-functional analytical capabilities, is an API-friendly open platform and is advanced with innovative and updated data security and governance protocols.
Uninterrupted Data Transmission
This platform is a well-fledged, simple and user-friendly data movement platform that streamlines data transmission to heterogenous points. It naturally synchronises with Webex Experience Management tools, hybrid clouds, disaster recovery tech, backup silos, data compliance tools and more.
Data Management at Shared Effort
Execute any type of analytics (data streaming, data warehousing, data engineering, streaming analytics, AI and machine learning, Edge Analytics, NoSQL Databases and more) on any cloud platform and mirror any complex architecture and still meet analytical excellence with this solution.
Flexible and Extensible Architecture
This platform inherits tools that simplify data access and data governance within a single console. Security requirements and governance policies can be familiarised with your data operations despite the deployment in public or private cloud environments.
Smart Data Governance
The cluster experts tools allow data managers of your organisations to launch clusters appropriately and track all functional, locational and performance metrics and statuses of your cluster environment via smart dashboards and interactive visualisation tools.
Cluster Expert Tools
Cerexio Data Hub Multi-Cloud Platform allows you to manage analytics (both containerised and machine-based) with autonomous deployment and smart maintenance strategies across your hybrid environments. It predicts imminent data events and minimises the overhead costs of your businesses too.
Spur Up The Transformation…
Employ the solution to optimise, run the most apt analytics flexibly, scale up the TCO across your clouds and ensure the consistent security of your organisational data with Cerexio Data Hub Multi-Cloud Platform.
01
This solution offers you to make organisation-specific choices based on the desired configuration, delivery and customisability of your traditional data architectures.
02
Ensure the consistent security of your organisational data with Cerexio Data Hub Multi-Cloud Platform offers you to make organisation-specific choices based on the desired configuration, delivery and customisability of your traditional data architectures. To share your concerns
03
Contact
Request A Free Consultation