Solutions
Cerexio EMP: Energy Management Platform
Cerexio EMP is a data-rich insight platform that allows you to visualise and analyse energy usage in any application, whether for a single building, an entire factory, or a multi-site enterprise. The tools inherited in this system track, evaluate, and enhance organisational resources and tone down energy waste in buildings and machinery under a single glass pane.
Energy Consumption: Measure. Control. Optimise.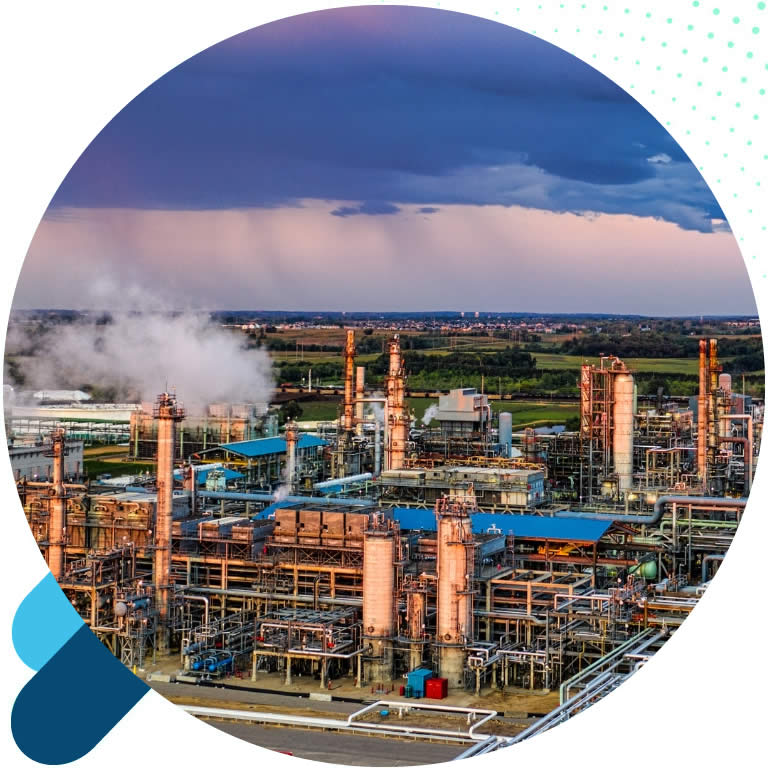 Reduce Energy Consumption
Pinpoint your most critical energy-offending equipment, utility systems and operations and reduce energy waste levels by utilising the smart energy auditing and monitoring systems of Cerexio EMP- the best energy management platform to create savings models for your factories.
Predictive and Prescriptive Advantages
Use mature AI models equipped with powerful predictive and prescriptive capabilities to analyse multiple monitoring parameters per phase. Thus, giving you an insightful lens to determine peak demands in several intervals and tailor energy-efficient strategies to reduce energy consumption.
Eco-friendly and Budget-friendly
Employ Cerexio EMP to study the hidden patterns of your energy consumption trends, you can proactively analyse energy KPIs for your sites, buildings and facilities to generate Emission, CO2 profiles and impending financial scenarios comprehensively.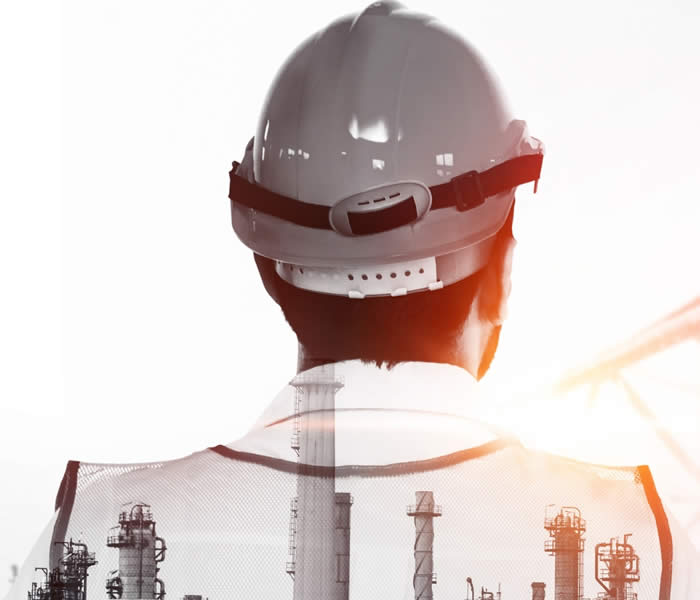 Why Choose Cerexio EMP??
Why do you need Cerexio EMP?
Cerexio EMP allows users starting from building engineers, and site managers, to maintenance staff to quickly and easily examine energy-related data and identify areas for improvement. Here are a few reasons why Cerexio EMP remains to be the most unchallenged solution for green factories:
Employ Cerexio EMP to Tap on the Most Urgent Energy and Sustainability Issues of Your Energy Projects Under a Single Glass Pane
Organisations worldwide are thoroughly examining energy profiles in an effort to find opportunities for greater resilience, decarbonisation, proactive energy risk management, and cost reduction. Thus, Cerexio EMP is on a journey to serve a series of industrial realism including Centralised energy management, manufacturing, warehousing, healthcare, hospitality, retail etc by enabling a set of priceless digital capabilities to control otiose energy consumption.
Asset Heat-related Energy Losses Tracker
One of the main challenges faced by modern engineers and operational experts is pinpointing equipment energy losses caused by temperature hikes. Cerexio EMP visualises critical abnormal heat patterns to help you save energy losses using predictive technology.
Adaptive Load Forecasting Model
Cerexio EMP houses a system of trend and predictive analytics systems powered by AI algorithms that adaptively correlate variables to impending in-house scenarios. It has the propensity to forecast load analysis using historical and IoT-generated data for useful insights to capitalise on in future.
Holistic Energy Consumption Profiles
Combine all of your energy consumption statistics, including data obtained by CSV and APIs, into a single, simple-to-use dashboard using Cerexio EMP. Make baselines, keep track of information from all metres and submeters, categorise information logically, look for unusual patterns in energy use, and discover what you need to do to optimise consumption.
Existing Metre Reading Integrator
Cerexio EMP offers optimised configuration and ROI when integrating to existing metres from manufacturers of several energy-related categories such as Electric, Wind, Solar, Steam, Gas, Water, and Cogen. Thus, cutting down on installation time and other expenses when setting up energy control systems.
Smart Interchange Scheduler
Cerexio EMP optimises interchange scheduling by allowing utility and energy decision-makers to schedule energy transfers in the most apt manner possible. It studies the ancillary service requirements and optimises energy scheduling based on realistic power demands and usage.
Simulative Digital Twin Platform
Enable simulative 2D/3D digital platforms to ensure that centralised power stations are in their best blend of cost, risk and performance statuses. Unlike, industry 3.0 technology, Cerexio EMP offers takes energy conservation to another level by promoting interactive visualisation in your energy management decision-making,
Critical Infrastructure Manager
Allows the AI models incorporated in Cerexio EMP to tag the tiers of your critical power-driven systems and draw patterns of their abnormal behaviour. By accelerating and interconnecting processes, this solution maximises energy efficiency synchronised.
Energy Conservation Project Manager
Cerexio EMP allows users to monitor the baselines of several projects using a single scalable screen. With the baseline modelling capacity of AOEM, you have access to cutting-edge analysis tools at your fingertips. Utilise them to quickly and easily model various energy use situations as well as change and delete baselines.
Intelligent Reserve Analytics
In order to prevent the loss of firm loads as a result of system problems, reliable functioning of an isolated or connected power system necessitates appropriate generating capacity to be available at all times while maintaining the scheduled frequency. Therefore, Cerexio EMP mitigated fuel and energy costs with robust AI algorithms to maintain adequate reserves.
Digital Transformation Your Organisation Today
Our Experts Ready to Help You
Cerexio Energy Management Platform
How does Cerexio EMP improve energy consumption levels?
Modern manufacturing experts and other power-driven practitioners in the industrial and corporate world face a series of challenges in optimising and implementing energy-conserving initiatives in their operations. Due to complex data dynamicity (lack of standardisation), obsolescence in innovations and integrative limitations.
This is why Cerexio EMP offers organisations and individuals the needful technology advancements to monitor, control, and optimise energy consumption levels in industrial and commercial facilities. It leverages industry 4.0 technologies like AI, predictive and prescriptive analytical models, simulative digital twin systems, automated scheduling and interactive energy control systems etc.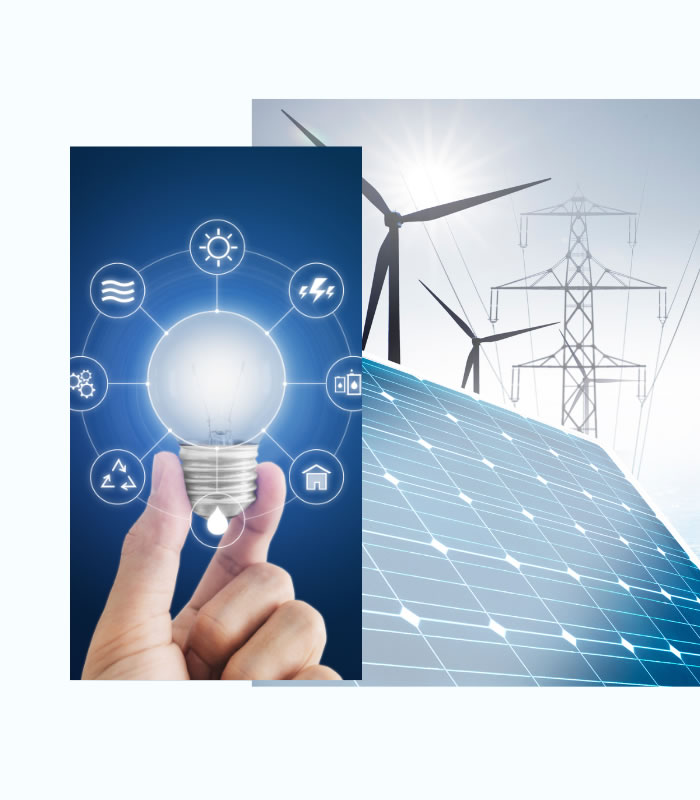 All utilities, including power, water, compressed air, natural gas, steam, wireless sensors, and many more plant-wide performance parameters, should be monitored and benchmarked.
Building energy management systems make it easier to gather, store, and interpret energy data while letting you concentrate on cost-cutting using IoT-driven sensor systems.
Comprehensive data management tools to assemble patchwork solutions to bring down carbon emissions and resource wastage levels to near-zero levels by orchestrating energy control systems to span clean energy usage.
Enable operation and automation twin models to activate predictive and proactive advantages in gaining power consumption and wastage situational awareness to execute operator training systems.
The platform is the ideal resource for helping energy managers and business owners uncover energy waste, save money, improve sustainability, and lower their carbon impact.
Cerexio Energy Management Platform
Benefits of Cerexio EMP
With the aid of the tools and insights offered by Cerexio EMP, facility and energy managers will be better equipped to identify utility waste, prioritise appropriate actions, and make wiser operational choices. The software gives customers access to real-time data on a variety of utilities through a centralised management system, allowing them to evaluate usage trends and identify inefficiencies for improvement.
Cerexio EMP supports tracking progress over time and evaluating the effects of energy-saving programs by automating alarms and offering historical information. The program streamlines data interpretation and decision-making with its user-friendly interface and integration features, helping businesses save money on energy, abide by regulations, and move toward a more sustainable future.
Cutting Down Maintenance Costs
Cerexio EMP can help your asset managers use condition-based asset management strategies and prevent them from suffering from prolonged system downtimes and increased service lifespans.
Increased Asset Efficiency
Ensure that every asset in your site, plant or factory is fully optimised and operating at its 100% capacity levels while lowering costs and increasing higher profitability in a single effort.
Lesser Machine Collapses
Engineering and asset maintenance teams can stop major machine breakdowns by closely monitoring their asset systems rather than suffering from frequent costlier asset replacements.
Simulative Digital Models
Unlike other Energy Management Platforms, Cerexio EMP is equipped with industry 4.0 visualisation including simulation capabilities, immersive interactivity and real-time virtual tours to power systems.
AI-powered Energy Predictions
Reduce energy waste and improve efficiency by automating and improving procedures including load balancing, demand response, and equipment scheduling by employing Cerexio EMP's unique AI core modelling systems.
IIoT-powered Configurations
IoT-enabled sensors help organisations to make data-driven decisions for optimising energy use and identifying potential for energy savings by giving real-time data on energy consumption.
ISO 50001–compliant Energy Management
Cerexio EMP connects production and energy data, enabling you to determine the productivity of your energy use while complying with the legal requirements specified by ISO 50001.
Reduce Power Factor Penalties
Cerexio EMP optimises using automatic power factor correction metrics to minimise the penalty for industrial power factors by executing permissible controls and intelligent inhibitions.
Guided by Energy Scopes
Enable prominent emission reporting standards like SECR and CDP to follow GHG Protocol to preclude double counting, aid responsibility assignment, and encourage life cycle analysis.
Environmental Stewardship
Plays a crucial role in improving overall energy performance and environmental stewardship by enabling users to acquire real-time insights into energy usage trends, spot inefficiencies, set energy-saving goals, and put data-driven solutions into practice.
Economic Dispatching System
In order to meet power and steam demands and reduce fuel costs per generator, Cerexio EMP offers recommendations for the best electrical system functioning through a smart economic dispatching system.
End-to-end Utility Optimisation
This solution helps factories, site, plant or industrial zone managers to draw connections between performances and power trends surging through multiple utility systems including electricity, gas, water, oil, solid fuel, biomass, LPG, waste and more.
Contact
Request A Free Demo/Consultation