Cerexio Manufacturing Automation Platform is designed to enable a stronghold for the IT infrastructure of manufacturers scaling from small to large scale enterprises. This technology ameliorates a manufacturers journey to transforming into advanced manufacturers by building their own execution system and modules such as big data technologies, deep visualisation, smart predictive and prescriptive analytics and more.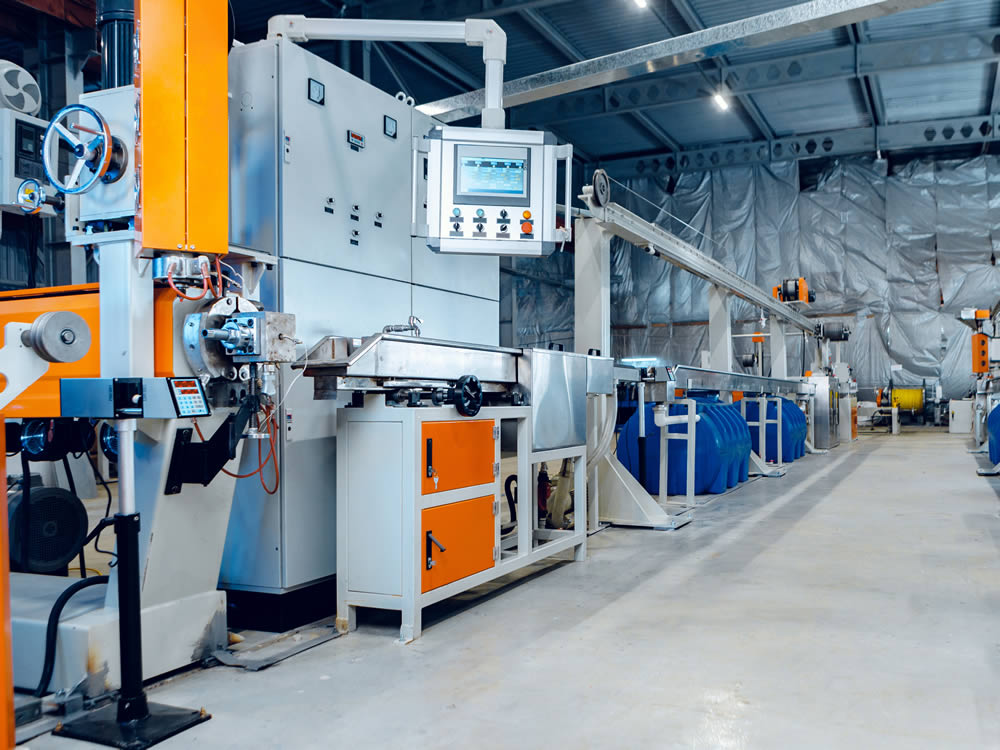 Orchestrate Your Future and Automate Your Success with Cerexio's Manufacturing Automation Platform
Overview of Manufacturing Automation Platform
Wield the power of smart automation to streamline and operationalise your Manufacturing Execution System at any scale. This platform is tailored to facilitate data-driven manufacturing practitioners in using the power of manufacturing data to employ digital technologies effortlessly and make smarter, reliable and success-guaranteed decisions. It enables a strong foundation to use manufacturing technologies without hindering the performance and seamless optimisation of your operational centres. Cerexio Manufacturing Automation Platform is a purpose-built smart manufacturing platform that can be tailored to manipulate all-inclusive data of your manufacturing IT ecosystem and trained to be compliant with the trends and ethics of your business.
Cerexio Manufacturing Automation Platform ensures end-to-end visibility of your manufacturing centres operational, managerial and administrative streams under one screen. Interestingly, it supports the employment of disruptive machinery like RGV, AMR, AGV, IGV and other in-house smart machines that have revolutionised smart automation of the new age.
Learn Why Cerexio Manufacturing Automation Platform Unchallenged in Singapore and Australia
Use Cases of Manufacturing Automation Platform
Cerexio technology solutions facilitate a myriad of industrial domains, including Utility, Oil and Gas, Manufacturing, Enterprise, Transportation, Aerospace, Food and Benevarge, Telecommunications, and more. Cerexio offers technology solutions that facilitate three main areas:
Printer Label Automation
Cerexio Manufacturing Automation Platform was employed, configured out and integrated by an expansive and 24/7 active manufacturing factory with three SIMATIC S7-300 PLCs, two Canon label printers and a third-party ERP – SAP to formulate and print the label of the products.

Despite the multi-level administration, disparate communication between stakeholders and complexity of the IT components, we were able to facilitate this client in ensuring that their print label automation is successfully implemented. This Singapore-based client was able to automate a hyper-personalised labelling system by relying on our expert manufacturing automation platform.
Selective Application of MES
A well known third-party manufacturing winner that oversees a large-scale factory accommodated a single production line that was rented to a customer. This client company required an MES that is strictly oriented on the particular rented-out production line and had faced many challenges in gaining line-specific data in enabling manufacturing decisions.

Cerexio has configured our Manufacturing Automation Platform and built a user-defined MES solution that is compatible with mobile apps and enabled smart TV visualisation of the OEE levels of the production lines using our hi-tech client-specific solutions.
Predict and Prevent Quality and Yield Losses
This multi-faceted manufacturing platform has facilitated manufacturing conglomerates in collecting an abundance of manufacturing data from all data points within a split second and aggregating them to a single point. This solution uses process-based Artificial Intelligence Protocols to predict the hidden causes of inefficiencies and improve the quality and yield.

This use case proved that Cerexio Manufacturing Automation Platform allows manufacturing giants to mitigate impending risks, threats and substandard operational performances and save corporate time, money and effort within a single effort.
Meet Mission-critical Manufacturing Excellence with A Centralised Data Hub to Fasten Your Journey towards Manufacturing Success
Features of Manufacturing Automation Platform
Ubiquitously Deployable Solution
This solution can be deployed as a web-based, on-prem or multiple cloud-based systems, depending on your manufacturing centres unique technology demands. You can build your system via our platform and employ all technology advancements that will ameliorate your manufacturing operations.
User-friendly Platform Calibration
The drag-and-drop schedulers and self-reliant queries building supported by any language are only a few of the user-friendly features inherited by Cerexio Manufacturing Automation Platform to create your own dashboard based on the technology demand of your manufacturing centre.
Microservice-Enabled
This platform architecture is advanced to support microservices, thus, enabling agile and effortless solution development. Data practitioners can go through a less complex process to enable applications with innovative features yet can be manoeuvred by anyone without depending on experts.
Gain The Fullest Out of Digital Twins
This platform can accommodate digital twin solutions enabled via an interacted 3D or 4D plane to represent your mechanical systems and even end-to-end factory floors accurately, giving you the ultimate control and visibility of your manufacturing activities in real-time.
Single-point PLC and Instrumentations
Despite the changing hardware requirements of your manufacturing technology systems, this platform is ready to fluidly and mission-critically connect and configure with multiple PLCs Instrumentations at a single point without relying on a single vendor.
Smart Big Data Manager
These technology platforms are engineered to accumulate big data and manage data streams by collecting and analysing every data point in your operations, regardless of small factories with 15 staff to distributed factories with 4000+ staff.
Exclusive Pricing Models
Adopt Cerexio Manufacturing Automation Platform to facilitate dynamic factories and support government grants for companies based in Singapore and Australia. This solution allows the user to investigate the exhaustive financial viability of the manufacturing and budget scenarios transparently.
Employ IIoT-driven Machine Control
Employ IIoT in-house machine control software that draws the roadmap of your manufacturing centre based on the fastest way to employ the right machinery (AGV, IGV, AMR, RGV and more) in the right place, at the right time.
Shared Point for Fact-based Infrastructure Truth
All the actions where infrastructure decision-makers employ, control, manage, augment, maintain, invest and overhaul infrastructure will be recorded here. Therefore it acts as a comprehensive system to enable you an overview of performance metrics, downtime statuses, asset criticalities etc.
Spur Up The Transformation…
Narrate Success Stories By Smartly Leveraging on Your Manufacturing Big Data with Cerexio Manufacturing Automation Platform.
01
Start your next manufacturing business venture with Cerexio Manufacturing Automation Platform and become the instigate next revolution as a winner in the manufacturing world.
02
Employ IIoT in-house machine control software that draws the roadmap of your manufacturing centre based on the fastest way to employ the right machinery (AGV, IGV, AMR, RGV and more) in the right place, at the right time.
03
Contact
Request A Free Consultation