Solutions
PLC and Instrumentation Setup
Advanced Manufacturing Transformation is a collective transition with the best manufacturing solutions, Cerexio's experienced Instrumentation & PLCs expertise will help your to plan, setup and commission your complete automation system based on their unique manufacturing requirements.
Optimised PLC and Instrumentation Setup to Overcome Manufacturing Challenges with Automation and Hyperconnectivity Platforms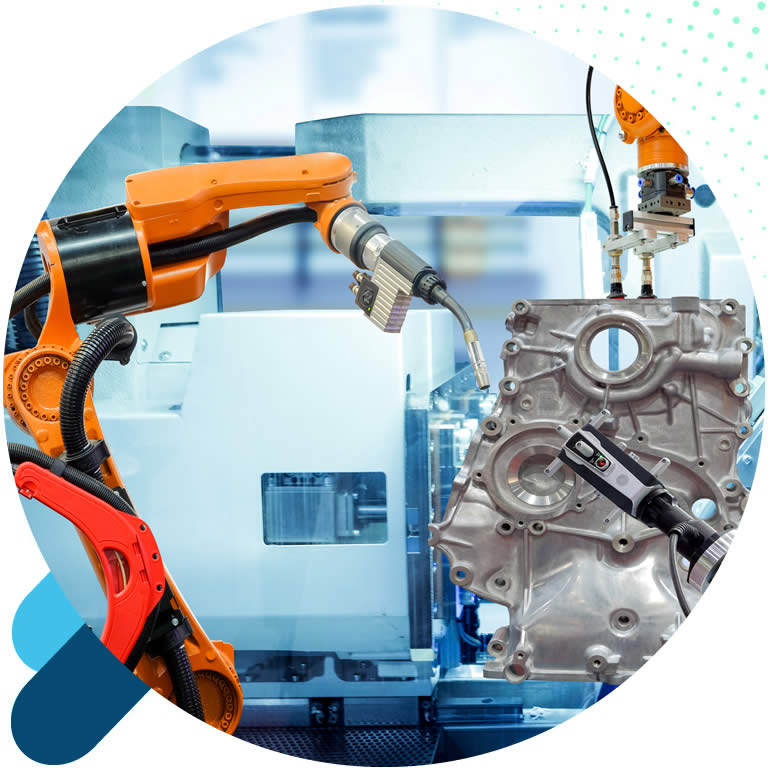 Expertise with Multiple Brands of PLCs
Cerexio PLC and Instrumentation Services can setup devices manufactured by many instrument providers, including Emerson, GE, Magnetrol, Allen Bradley, Melsec, Okaza, Rockwell Automation, Siemens, VEGA Controls and more.
Connectivity Platform Instrumentation
Based on your connectivity platform handling needs, dynamic functional specifications and control system requirements, Cerexio offers the best guidance and services in tailoring your PLC and instrumentation networks with optimal technology and the smartest devices.
Get The Best Uses of Software Systems
Cerexio enables a myriad of software systems with multiple modules that meet the modern manufacturing needs of your company. Based on these systems, we will guide you on the most cost-effective and efficient ways of investing in PLC and instruments.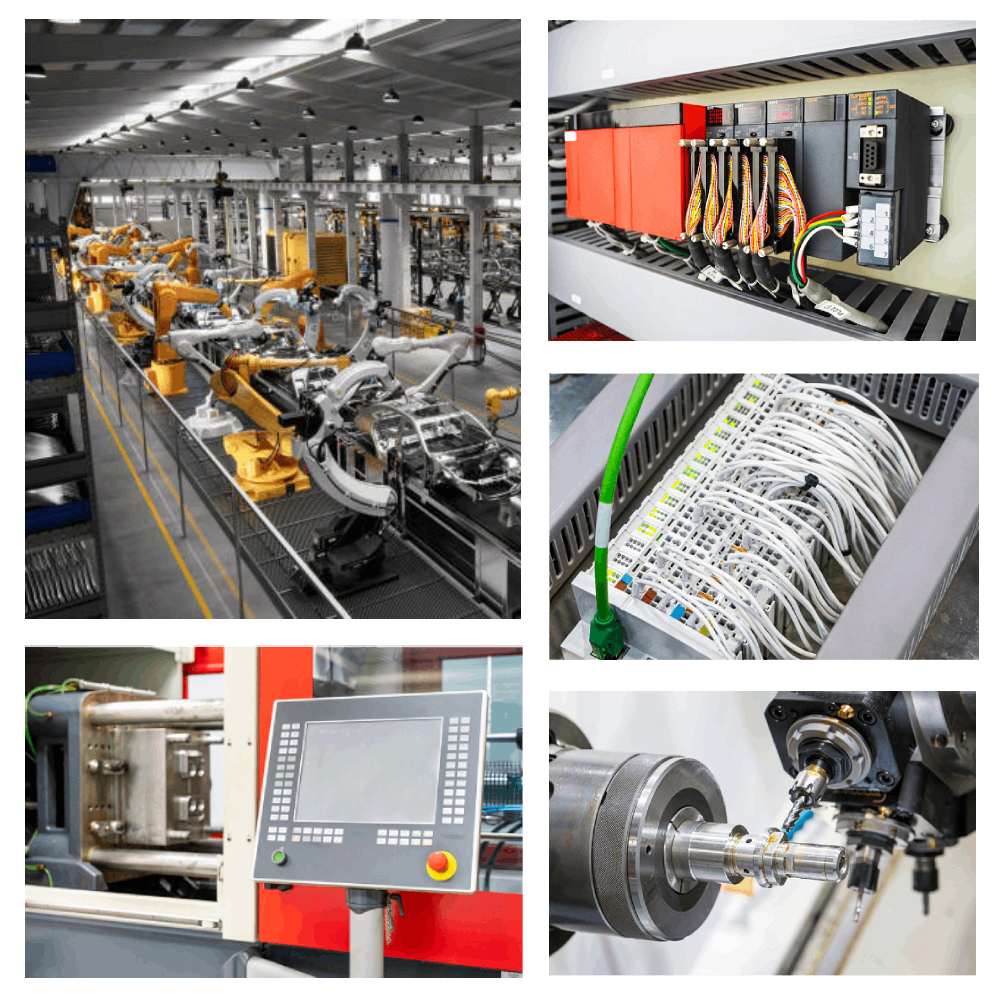 Why Choose Cerexio PLC and Instrumentation Setup Services?
Why do you need Cerexio PLC and Instrumentation Setup Services?
Cerexio is the unrivalled and proven specialists for advanced manufacturing automation transformation, because unlike most software vendors, we offer a full stack of software and hardware services that meets your dynamic manufacturing needs. Our expertise in manufacturing automation technology, PLC and instrumenting your industrial centres can help you adopt the most viable hardware systems and suffice your software requirements singularly!
Unlock The Software, Analytics and Hardware Excellence for Modern Manufacturing Plants under One Roof
Cerexio Manufacturing Solutions, when coupled with Cerexio PLC and Instrumentation Services, enables a full suite of technical support for manufacturers to smartly handle device connectivity, optimise interoperability of manufacturing systems, and effortlessly accumulate, manage and monitor the end-to-end machines of not one but many plant floors singularly.
ASRS System Compatibility
We offer M2M tag linking, maths, and logic functions that empower the interactivity, communication and analytical excellence between all machines via advanced tagging technology- that pushes data closer to data-rich sources.
Controlled Permission to Security Systems
Enable Security Protocols that can be controlled and administered only by permitted parties. Based on the user, the security policies can be permitted to one object (tag, device or channel).
PLC and Instrumentation for Data Accumulation
Tailor your instruments and PLCs to shorten the data collecting, processing, manipulating, standardising and insight-generating time by logging in to a data that is compliant to ODBC
Real-time Operational Intelligence
Enable your manufacturing systems to interconnect with cloud-driven platforms that extract real-time operational intelligence from sensor and machine data streams and connect insights to visualisation dashboards in real-time.
Dependable Communication for System Administration
Cerexio offers fully-fledged and carefully-deployed quality control systems with reliable and undisrupted communications layers to enable manufacturing automation processes with better control and monitoring capacities.
Automation that Befits The Future of Manufacturing
Connect with the best automation manufacturers and let us enable the best PLC and Instrumentation Services to control your automation processes futuristically.
OPC and DDE Compatible
We set up your PLC and instrumentation systems to adapt to Open Platform Communications (OPC) servers and application and conventional Dynamic Data Exchange (DDE) products that bridges data from a single production line to massive plant floors.
Ubiquitously Integrable with Manufacturing Protocols
To meet optimal sequence control, Cerexio offers PLC and Instrumentation Services that enables protocols from instrument vendors, open standards, open standard interfaces, customisable drivers and more.
Multiple Vendor Support
Offer automation instrument and PLC services for Emerson, Cerexio, GE, Magnetrol, Allen Bradley, Melsec, Okaza, Rockwell Automation, Siemens, VEGA Controls, Schneider Electric instruments.
Digital Transformation Your Organisation Today
Our Experts Ready to Help You
Cerexio PLC and Instrumentation Setup
How does Cerexio PLC and Instrumentation Setup Services Optimise Industrial Processes?
Cerexio offers installation and deployment services of adapted and ruggedised PLCs and smart devices. Cerexio PLC and Instrumentation Services enable prompt and client-specific device networks setups, machine deployments and calibrate IIoT systems with optimal sensors and other smart devices to ensure your manufacturing systems enable: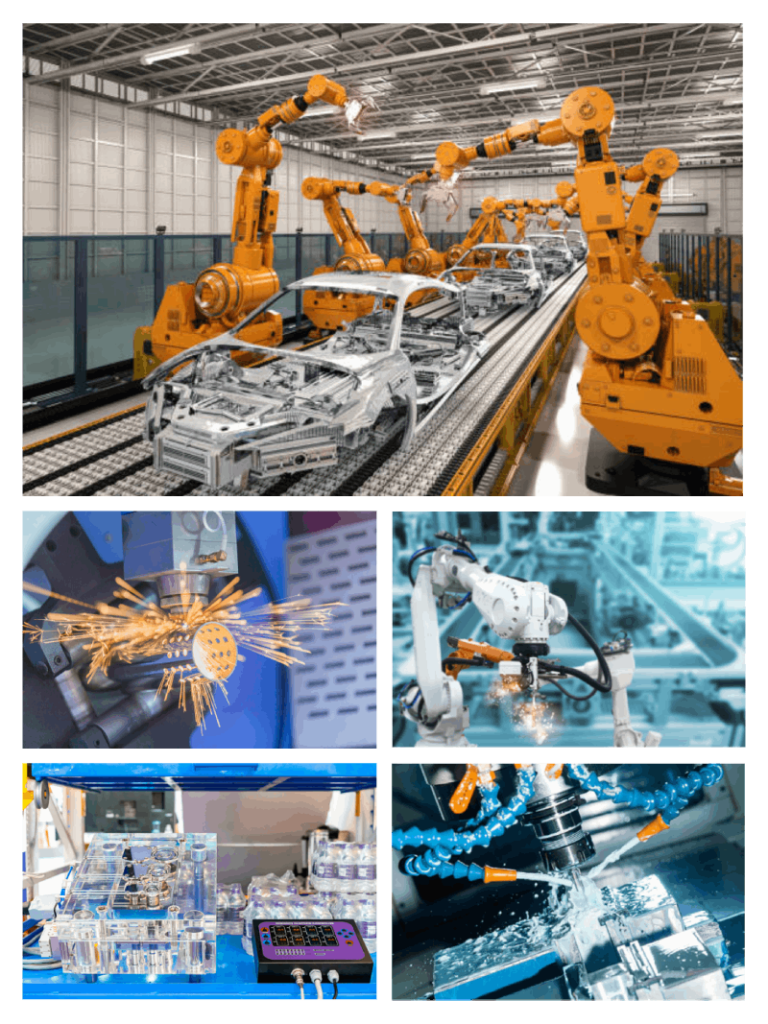 Ever-growing hyperconnectivity and the lowest data latency for elastic manufacturing asset networks
Make futureproof decisions from the top floor to the shop floor reassured system uptimes
Optimally leverage plant floor information and capitalise on it for making enterprise-grade decisions
The best production controlling, measuring and monitoring capabilities with optimally utilised PLC controllers
Offers prompt and reliable installation, testing and maintenance services to undergo digital transformation
Cerexio's PLC and Instrumentation team is equipped not only with skill but with innovativeness and pragmatic knowledge
Cerexio PLC and Instrumentation Setup
Benefits of Cerexio PLC and Instrumentation Services
Cerexio PLC and Instrumentation Services are enabled to allow your data-driven manufacturing firm with quality control and instrumentation system that can help you manipulate data to meet the unique specifications and client needs of the concurrent industrial events of your plant. Here are a few not-to-be-missed benefits that you come across after employing Cerexio PLC and Instrumentation Services.
Multi-functional Optimisation
Cerexio PLC and Instrumentation Services allows your manufacturing centre to design a multi-functional control system that facilitates functional specifications, programming, testing, equipment selection, end-user requirements, installation and commissioning functions.
Boost Speed with Less Data Redundancy
Cerexio PLC and Instrumentation Services have the leading advantage of the speed that can efficiently compete with DCS systems. We will study the industrial processes of your manufacturing establishments and detect faster ways to control the data redundancy of your control systems.
Smarter Industrial Decisions
This technological service offers all data and control required to make relatable, current event-driven, detailed information with a seamless digitised floor of plant information securely enabled by simultaneous and direct connectivity across various topologies.
Elastic and Fluid Systems for Dynamic Industries
With digitalisation, innovation, centre and futuristic technologies directly influencing your manufacturing systems, elastic, flexible and adaptable systems to meet the new unique criteria of industrial excellence is essential. These services make your system fault-tolerant during dynamic changes.
Contact
Request A Free Demo/Consultation