Solutions
Cerexio Total Investment Modelling System for Assets
Assets are ageing, budgets are tight, expectations are rising! Capital asset and Infrastructure dependent establishments in the industrial world can now invest their time, money and effort in utilising Cerexio Total Investment Modelling System to get a full-scale and comprehensive understanding of the financial requirements, impending budgetary needs and other economic constraints in deploying, managing, controlling and manoeuvring assets.
500,000+ Asset Components, 10+ Assets Classes, 01 Integrated Asset Investment Modelling Solution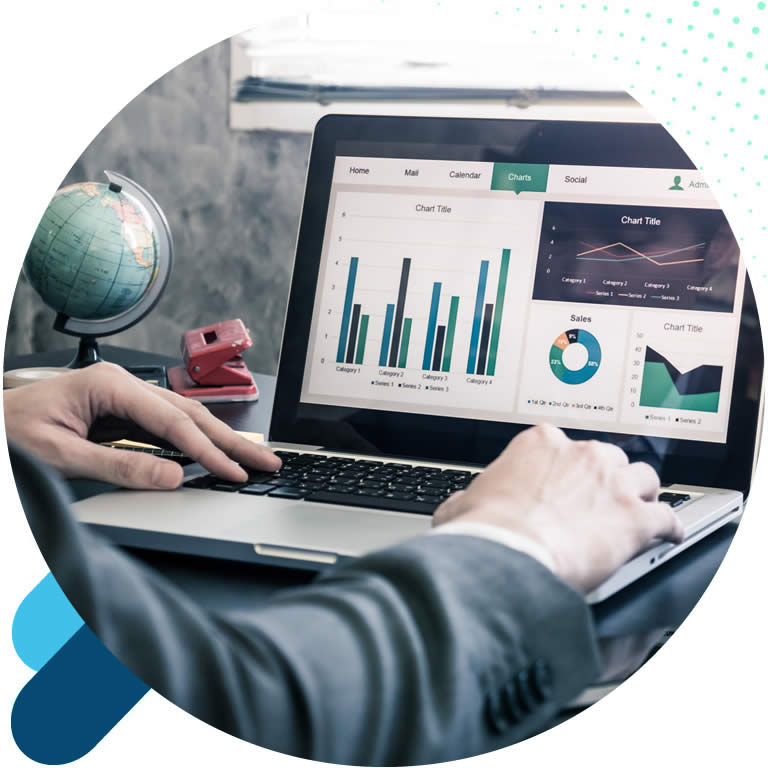 Reduce The Risk of Your Investments
With this Cerexio software, you can manage risks efficiently because it ensures 300% less risk with the same spending and guarantees your organisation meets its strategic objectives resiliently and reliably.
Improve Infrastructure Planning Efficiency
Recovery losses and initiate success within the first planning cycle after adopting Cerexio Total Investment Modelling System by improving the effectiveness and efficiency of your financial planning endeavours
User-defined and Flexible
This investment tool can be augmented based on your investment criteria. It offers both condition-based and age-based investment algorithms In a single system to analyse the investment impacts on your assets.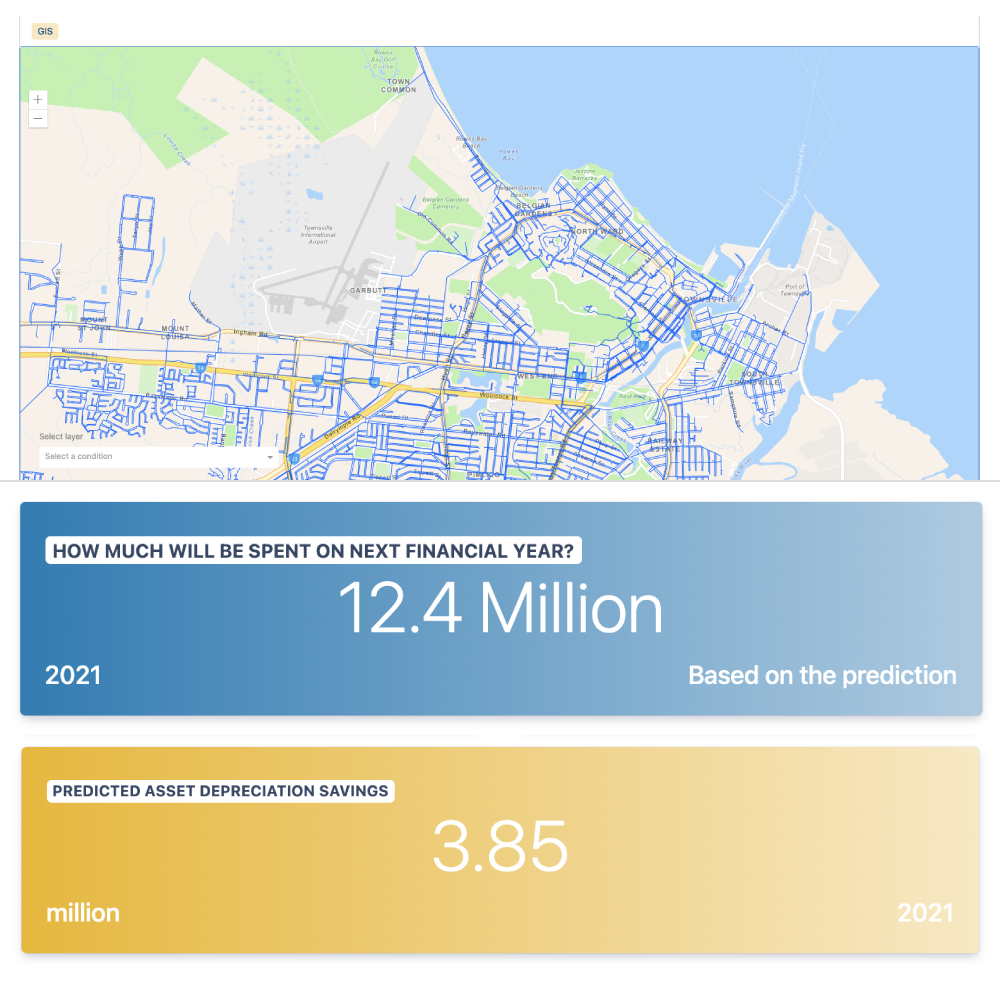 Why Choose Cerexio Total Investment Modelling System?
Why do you need the Cerexio Total Investment Modelling System?
Compared to inefficient investment tools, Cerexio Total Investment Modelling System inherits unique features and technological advancements that allow your asset to execute financial decisions faster and more impactfully.
Equip Cerexio Total Investment Modelling System to Witness A Drastic Drop of Potential Permanent Asset-based Losses
Did you know that this solution has allowed asset-centric organisations to simultaneously save plenty of wasted time, money, and financial team efforts? Here are a few of the most phenomenal features inherited by the Cerexio Total Investment Modelling System to ensure that your financial decisions will never go astray again.
Trained Machine Learning Models
Gain the fullest advantage of well-trained ML models that will comprehensively elaborate on how and when your resources will be consumed to deliver you the expected outcomes
Condition Based Asset Degradation
Use AI-powered Asset Degradation Profiles to learn how the value of your assets are diminishing because of the structural decaying, conditional degradation, environmental impacts, operational application and more for fact-based insights.
Multiple Budget Scenario Analysis
Apply your organisation's asset investment philosophy by comparing alternative budget scenarios that take realistic situations and influential metrics into account; your asset-driven organisation can choose the best financial plan and execute optimally.
Predictive Analytics
Predict how the expected investments, funds and costs will deliver losses or benefits and tailor risk mitigation plans before you execute capital plans based on predictive analytics tools embedded in this software tool
GIS Layers
The data-driven GIS maps of this solution are built to integrate all asset classes under one screen and help the user get a city-wide financial analysis of all assets spanning from a single system to a city-scale generic asset network.
Automated Risk Hazard-sensitive Indicators
It triggers alarms and notifications when it detects an unusual change in budgeting, spending, funding or investing in asset operations. This will help financial specialists to keep track of abnormal investments, frauds and other financial threats appropriately.
Prescriptive Analytics
Make counter plans to handle and control the loss-making imperatives when investing in your capital assets in the future. This technology automatically prescribes strategies, plans and disciplines to make high-value decisions
Cost Recovery Strategies
Cerexio Total Investment Modelling System Software can simulate parameters and provide you insights on how to recover cost based on asset integrity, social requirements and resource availability.
Unbiased and Fact-based Estimation
Cerexio Total Investment Modelling System offers accurate and comprehensive estimates about classes 3, 4 and 5, capital costs, maintenance costs, operating costs, and resource requirements by eliminating the inconsistencies spurred by personal biase
Digital Transformation Your Organisation Today
Our Experts Ready to Help You
Cerexio Investment Modelling System
How does the Cerexio Total Investment Modelling System financially facilitate your asset-dependent business?
Analyse the economic feasibility of your infrastructure asset-oriented projects and make smarter, cost-effective decisions with Cerexio Total Investment Modelling System. Here are some instances where this remarkable, cost-saving solution can help your organisation.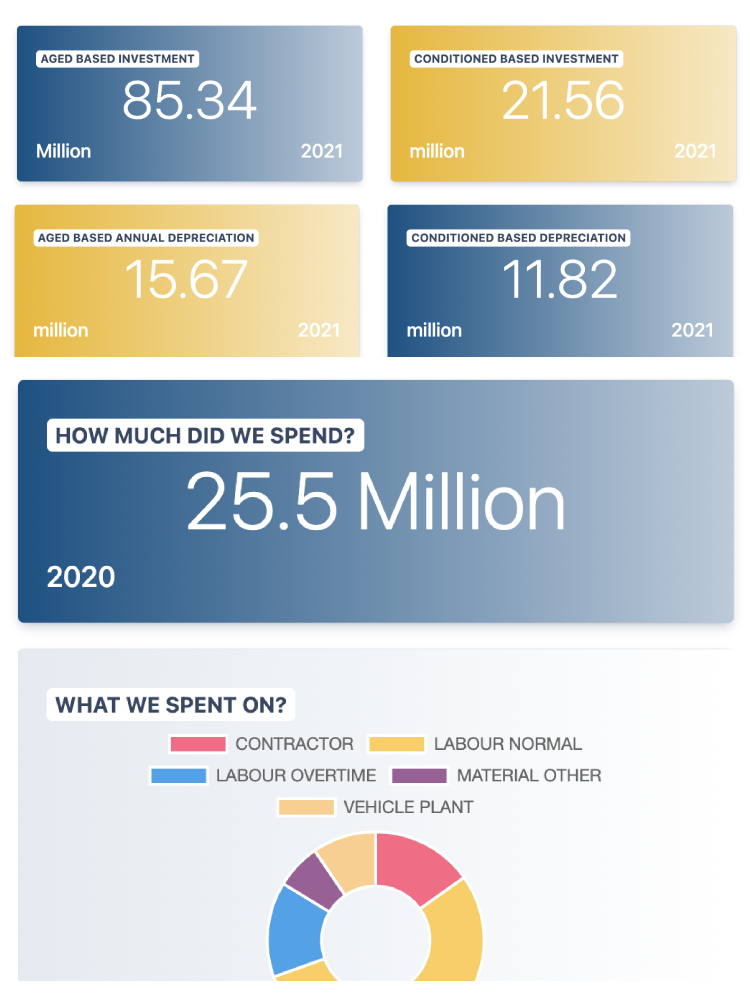 It uses scalable financial analysis tools that help your capital asset financial planners to gain region-based, city-based, plant-based or production line-based insights of the economic viability and other financial metrics.
Allow financial decision-makers to analyse, compare and choose the best financial decisions based on multiple budget scenarios od the organisations-owned capital assets to pinpoint flaws in your financial processes.
Gain financial insights that cover a time span of ten years to gain a reliable and updated financial understanding of asset expenses and investments for the decade ahead; allowing a refined future-proof financial future for your organisation.
Combine physical and virtual financial processes of your fixed asset-heavy organisation into a consolidated interface to understand the financial balances and imbalances of various active financial stakeholders of your organisation.
Bridge the gap between investors and financial demands by making your total investment interface dynamic and vibrant; all your stakeholders can transparently look at the statuses of assets and financial transactions in real-time
Cerexio Investment Modelling System
Benefits of Cerexio Total Investment Modelling System
There is a range of post-adoption features of the Cerexio Total Investment Modelling System, including the enabling of remarkable cost recovery strategies, boosting ROI levels by 10-folds, reducing asset cost reductions and more. Explore the benefits of this state-of-the-art solution to learn why it is the best intelligent asset financial software for asset-centric organisations
Condition-based Assessment
Overcome the limitation of age-based investment estimations by pursuing condition-based intel that allows you to be more fact-based. This asset investment software enables statistical data, matrices, asset lifecycle profiles and other facts that allow you to have a more realistic financial assessment based on actual asset conditions.
City-wide Insights
Cerexio Total Investment Modelling System helps asset managers to learn how asset degradations, environmental impacts, social impacts, and other related influences can change the economic stability of large-scale asset owners.
Achieving Investment Goals
Due to the fact-based analysis of the realistic financial situation of your asset programs, this solution will help your organisation meet investment goals adequately and punctually, giving your organisation unrivalled protection from capital loss.
Know Your Investments Better
This solution is built to help asset investors under the margin of safety in every investment they make; thus, elaborating the risks, valuation profiles, worst-case scenarios and other events and aspects before, during and after asset investments.
Anti-Irrational Budgeting
The psychologies of asset investors can detrimentally influence the funding approaches and other financial support. This is why Cerexio Total Asset Investment enables fact-based, scientifically-proven, transparent insights on fundamental factors behind asset investments; rational budgeting starts here.
Many Asset Classes. One Investment Tool
This patented solution allows multiple asset class owners to use a user-defined solution to get actional financial insights in a network-scale, city-scale or even country-scale manner
Contact
Request A Free Demo/Consultation