Employing Cerexio Infrastructure Performance and Risk Management is a technological luxury available to infrastructure owners spanning from small businesses to expansive government establishments. This platform enables all required technological capabilities to employ technology solutions to save infrastructure capital investment and maintenance costs by 10% or more. This platform allows easy employment of a myriad of infrastructure technologies, including Predictive and Prescriptive Tools, Digital Twin, Simulations, GIS Maps, IIoT-driven Data Accumulation Technologies, Visual, Satellite and Data-driven Analytics and more.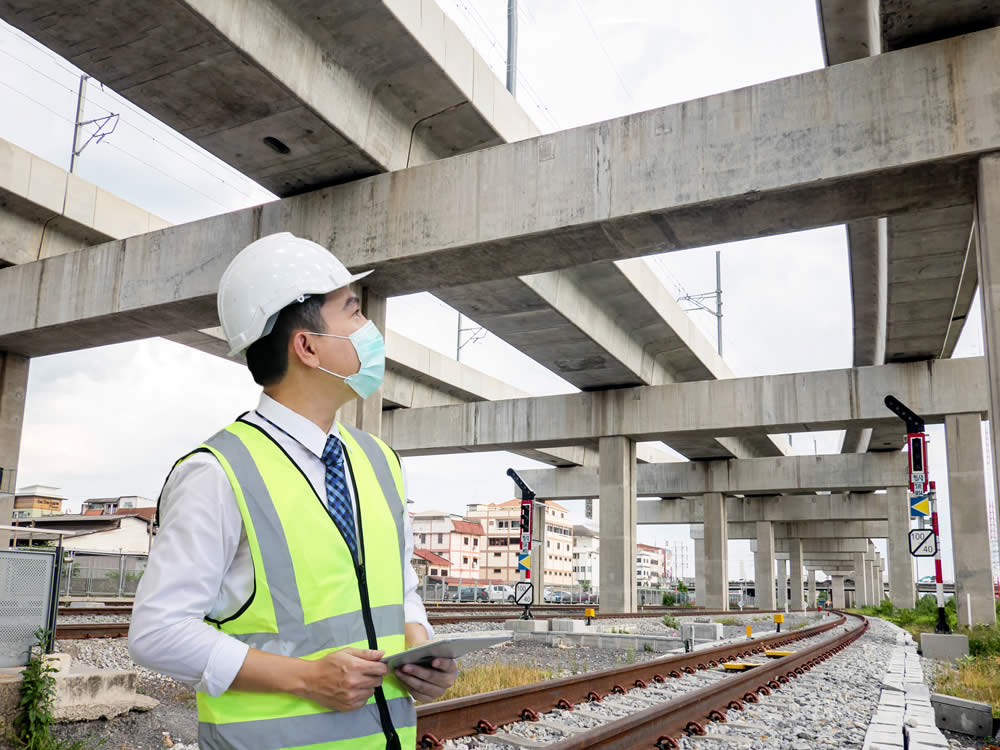 Organise, Optimise and Deploy New-Age Infrastructure Technologies Effortlessly with of Your Industry with Cerexio Infrastructure Performance and Risk Management.
Overview of Infrastructure Performance and Risk Management
This platform draws a line between inherent excellence and other alternative solutions in the market by enabling a total investment modelling system for infrastructure decision-makers. How can a total investment modelling system facilitate your infrastructure management efforts? An infrastructure system can employ over 30,000+ assets and components that can dynamically age or decline efficiency at varying rates.
This platform helps you to organise, calibrate, manage and track the risk, cost and performance of all these assets at a single effort. Thus, allowing you to integrate information to develop total investment models to understand the required economic feasibility and current financial viability of infrastructure owners in meeting the sustainment requirements of infrastructure systems and components.
Familiarise Yourself with The Cutting-edge Applications that Proves The Stateliness of Our Infrastructure Platform
Use Cases of Infrastructure Performance and Risk Management
Infrastructure Asset Investment Planning for A City Council in Australia
A city council in Australia employed Cerexio's Infrastructure Performance and Risk Management to integrate the smart infrastructure management and risk mitigation technologies to multiple infrastructure systems, including water, wastewater and road infrastructure networks.

This employment allows the city council to get a comprehensive view of all infrastructure networks under their wing and make smart financial decisions to ensure the wellbeing and trust of their community, longevity and unfaltering nature of expansive infrastructure and safety of neighbouring natural resources.
Infrastructure Asset Investment Planning for $700 Million Worth of Water Supply Assets Comprised with 26,000 Sub-assets
Cerexio Infrastructure Performance and Risk Management was deployed by an infrastructure-oriented water utility company that houses over 26,000+ sub-assets in elastic infrastructure networks.

This client was able to save 10% of infrastructure maintenance costs per fiscal year without investing any extra money, time or effort than the previous years. This solution helped them to employ a cluster of new-age infrastructure technologies selectively and extract faster insights for better, event-driven and cost-efficient infrastructure decisions.
Predictive Maintenance for A Large Factory with 80+ Moulding Machines
This platform was optimally housed in the IT infrastructure of a factory that employs 87 moulding machines as a single effort. Our platform helped the asset management and the asset operators of this company to save ample corporate money, time and effort in transforming individual diagnosing efforts to shared asset management and risk management efforts powered by IIoT and other digital technologies. Employing a single glass pane in managing moulding machine fleets simultaneously via Smart Dashboards, Digital Twin, Scalable Simulation Tools and more was made too easy by this digital platform for asset-dependent industrial players of the new era.
Explore The Irreplaceable Features of Cerexio's World-class Infrastructure Performance and Risk Management Platform
Features of Infrastructure Performance and Risk Management
Proprietary Predictive Technologies
Cerexio Infrastructure Performance and Risk Management allows infrastructure manoeuvrers, managers and investors to equip patented predictive models trained under realistic environments to generate insight on the impending threats, risks and damages of infrastructure components for future-proof decision-making.
Transforming Data into Decisions
Predict the infrastructure condition and structural deterioration with minimal data with Cerexio Infrastructure Performance and Risk Management Platform. Our machine learning models can be trained with 100-year-old past records of maintenance and operating conditions to enable event-driven and infrastructure-specific decisions.
Work with Multiple Asset Classes
This Platform can be integrated and scaled to incorporate data streaming from a myriad of asset classes to get city-wide insights into generic infrastructure risks, costs and performances. It can integrate information on water, wastewater, structure, road infrastructure and more
Support Multiple Verticals of A Single Asset Class
The technological capabilities of this platform can be spanned to support multiple verticals of a single asset class. It can oversee infrastructure as a system or as parts (Catchment, Treatment, Distribution, Reticulation, Collection and Reuse Infrastructure).
Cloud, Prem or Web Deployment
It can be deployed as a multi cloud-based, on-prem or web-based system-to facilitate the infrastructure-oriented company's nature of employing technological suites. Either way, this solution is secured with modern prompt security protocols and early threat detection systems.
Shared Point for Fact-based Infrastructure Truth
All the actions where infrastructure decision-makers employ, control, manage, augment, maintain, invest and overhaul infrastructure will be recorded here. Therefore it acts as a comprehensive system to enable you an overview of performance metrics, downtime statuses, asset criticalities etc.
Spur Up The Transformation…
Employ infrastructure till their near-zero capabilities with a comprehensive understanding of infrastructure performance, risks and costs.
01
Simplify the daunting process of needfully commissioning your infrastructure with Cerexio Infrastructure Performance and Risk Management and make success-guaranteed infrastructure-related decisions in a single console
02
To share your concerns or learn more about utilising Infrastructure performance and Risk Management Platform to supercharge your asset-oriented organisation, connect with our 24/7 customer care agents.
03
Contact
Request A Free Consultation