A digital twin is a digital copy of an object in real life. It can also be a process or even a service. Like the physical factor, the digital copy can mimic every movement, every function, every detail of the physical object. In the construction industry, digital twin technology is used as a training tool or an easy way to understand certain architectural anomalies, or even the usual four-sided office block. Not only in engineering but also in other industries, such as locomotives, factories, and even in offices, digital twin technology is widely used. Digital twin tech can also predict the functioning of a product process and simulate it virtually, which industrialists use as a tool to train employees for engineering, maintenance, and other construction-related activities.
Types of Digital Twin Technology
Descriptive Twin: The descriptive twin is a visual copy that includes 3D models and BIM, as well as live, editable design and construction data.
Informative Twin: For insights at any given time, the informative twin leverages improved integration with sensors and operational data.
Predictive Twin: To identify possible difficulties, the predictive twin collects real-time data, contextual data, and analytics.
In-depth Twin Analysis: For hypothetical future situations, the complete twin uses sophisticated modelling and simulation, as well as prescriptive analytics and suggestions.
Autonomous Twin: Artificial intelligence allows the autonomous twin to learn and make judgments, while advanced techniques for simulation and 3D visualisation are used.
How Can Digital Twins Be Useful For Construction?
Until the birth of Digital twin technology, construction workers used Building Information Modeling diagrams to map out the major and minor systems within the Construction, for instance, a separate BIM for the pipeline and another one for the vent system.
Yet, with the Digital twin system, it's not the construction matter alone that you should worry about; It is how people will be using the space. This means that Digital twin tech, while showing the digital projection of your plans, will also show how people manage and interact with the space if it ever saw the light of day.
We can look at Digital Twins as the basis on which BIM is utilised. A dynamic system that manages BIM sets off to a large engineering project. For instance, a space of 30′ x 17′, allocated for a conference room with the function of a state-of-the-art AV system, its main framework, which manages and optimises its capabilities, will be the Digital Twin.
Why Do We Use Digital Twin For Construction?
It is true that the physical blueprints of the structure itself are important, but it is also true that each topic inside the area requires forethought. When planning a blueprint, a planner should consider who will use the topics. What will the room's topics be used for? Who will occupy this space? The task that takes a day or a week will be done in hours, minutes, or even seconds.
Digital Twins may also bridge the gap between design and management after the project is completed. Adaptive structures are the norm in the twenty-first century. These structures will always be built with cutting-edge technology. These systems will be connected to the digital twin so that space managers can anticipate them as part of the tenant's tech stack. Asset Management and Space Governance will be connected to the IWMS (Integrated Workplace Management System).
As tools, Digital Twin systems' responsibilities may differ from Construction to Construction. It may be used to train staff how to operate construction machines or as designs for large-scale projects. The Digital Twin detects the idea and incorporates it into the architecture, making it much more genuine.
How Might Digital Twin Technology Assist With Today's Problems?
The industry-standard output for construction papers is still 2D plans. Owners, on the other hand, frequently want BIM without being able to describe exactly what they require. What is the normal outcome? Countless unbillable hours are spent upgrading models by project teams. As data is confined in files, these models aren't even valuable to the owner at the end of the day. Owners and operators have an overwhelming problem in monitoring, managing, and fine-tuning their assets because of analogue and unconnected data. With all the data and insights at the owner's and operator's fingertips, a digital twin can ultimately address this handover dilemma.
Using A Virtual Twin To Avoid Worker Hazards and Plan Building Projects Ahead of Time
The Construction Industry can be considered as one of the most dangerous occupations. What if there was a new technique to reduce the number of life-threatening situations in the construction industry? If it was achievable, the workplace would be more enticing to employees, future construction job openings would be more tempting to young talent, the total number of accidents would be considerably decreased, and overall efficiency and work quality would increase. All of these good effects may be realised by creating digital twin copies of workspaces where building projects are being carried out.
What Will Owners And Operators Gain From The Digital Twin?
Time savings—asset owners and operators can start operating assets more efficiently. They should not be concerned about missing or incomprehensible maintenance documentation.
Informed decision-making saves money by extending the value and life cycle of assets.
Operators can optimise energy use by using performance data and analysis.
Advantages of Aadopting Cerexio Digital Twin System for The Construction Industry?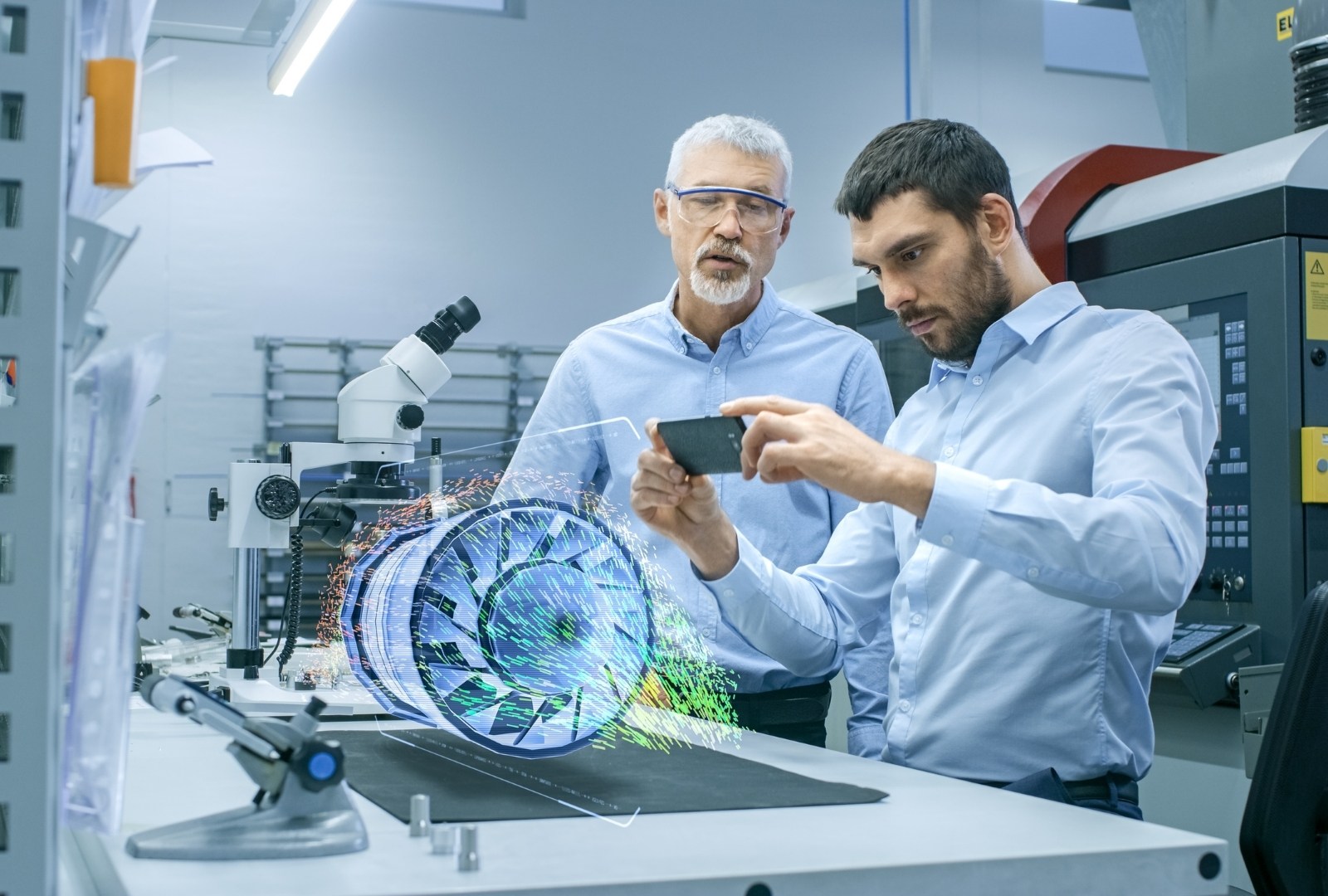 Cerexio's portfolio of digital twins includes asset twins, unit twins, component twins, and process twins. In a number of settings, the Cerexio Digital Twin System may assist you in de-risking your approach to ultimate asset management. Make use of the potential of industry 4.0-defined Digital Twin Technology to replicate your company's vital physical components, from infrastructure to industrial machines and factories. Cerexio is an experienced digital twin solution provider for asset-centric organisations all over the globe, enabling them to develop, deploy, manage, revamp, and replace assets using hands-on visualisations. We provide both 3D and 4D planes for asset decision-makers to alter real-time asset virtual models in order to get immediate insights and crystal-clear knowledge before making asset choices.
It is difficult to manage a building with numerous floors and different facilities. We must utilise energy (electricity) as efficiently as possible in order to conserve both energy and money. Cerexio will assist you in increasing your energy efficiency, predicting faults in the building, Cooling / Heating system, and saving you both time and money. Contact Cerexio to learn more.
Digital Twin Technology and Its Importance in Construction
Simple changes may have a big impact on corporate and operational strategy. A real-time model of a project may help organisations estimate completion time and reduce bottlenecks. Using twins to simplify the process will help the construction sector become more efficient and profitable. With digital twins, firms may alert clients to particular situations.
This will allow the firm to offer feedback on what needs to be done or changed. Various sectors currently utilise digital twins, including healthcare, to plan rooms and monitor hospital operations. In order to grow enterprises that need incredibly precise applications for all future initiatives, the system appears like a no-brainer to utilise and enhance!