Artificial Intelligence (AI) is at the heart of advanced technology. Hence, it is no surprise that it plays a crucial role in logistics, especially in terms of maximising efficiency and streamlining the operations involved in the industry. This includes optimising order fulfilment, inventory management, and forecasting accurate models. As AI is further integrated into multiple innovative solutions, it can transition the way logistics work. This is why nine out of ten logistics professionals find AI to have made significant changes in logistics. Thus, a 2022 study by Garner predicts that by 2024,  50 per cent of supply chain organisations will invest in applications that support AI and advanced analytical capabilities. Currently, AI is dominating logistics with self-driving vehicles that increase delivery speed and integrate robots that make the working environment safer for employees. This article will explore what the future of AI and logistics promises.
Why Adopt AI into Logistics in the First Place?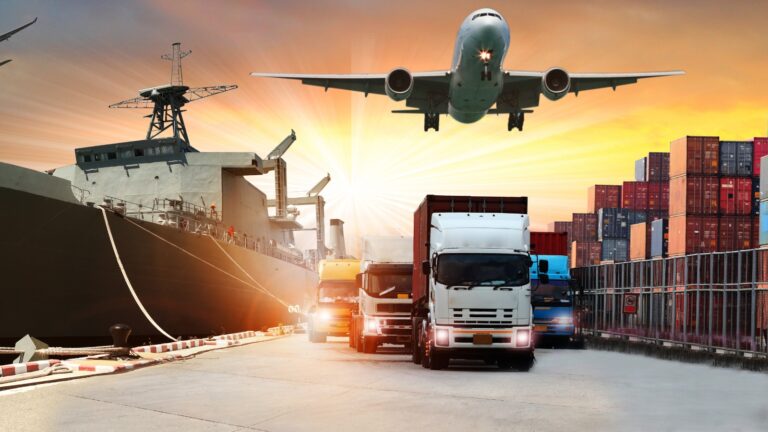 The logistics sector mainly deals with shipping out orders for companies. This poses a number of risks, including the destruction or loss of goods. AI has been integrated to make logistics safer and more reliable. It, for instance, helps to accurately manage the inventory. This ensures that all products enter and exit warehouses in a proper manager. AI also helps you ensure your inventory is correctly stocked according to the season. It also helps warehouse management's overall efficiency in forecasting demand and rerouting orders when required. In simple terms, AI helps to ensure correct orders are packed, are appropriately tracked and traced with constant updates sent to keep all interested parties, and are delivered on time.
Four Developments Between AI and Logistics You Should Look Forward To
The innovation AI inspires in logistics is significant. Hence, every year newer concepts are developed, engineered and deployed to test out how else operations in logistics can be streamlined. Here are four future developments that AI and logistics have in store.
Wide Adoption of Collaborative Logistics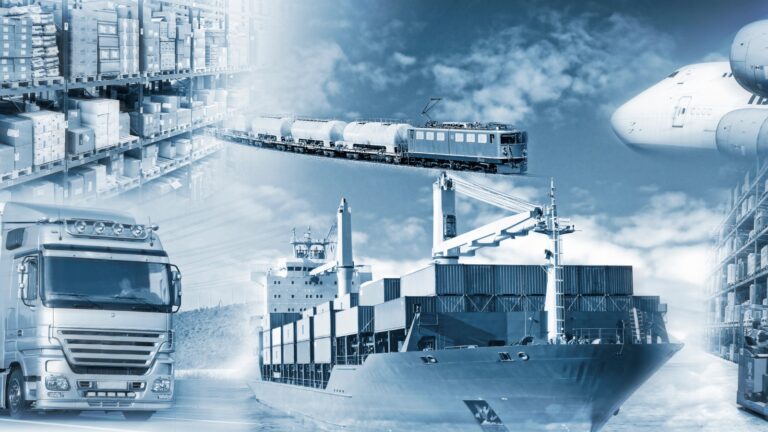 Collaborative logistics refers to adopting IoT, open data and AI technologies. It is derived through the 'horizontal collaboration', a concept that allows logistics agents dealing with similar supply chains to collaborate. They can share routes, vehicles, warehouses or hubs. Sharing such resources optimises supply chains by reducing the number of half-empty trips. It is often considered to be more sustainable as a larger amount of goods are delivered in shorter times. AI will act as a critical enabler and driving force to make this possible. To apply horizontal collaboration on a city or global scale, several AI approaches, including heuristics (which is based on AI's capacity to think like a human, whereby heuristics provides approximate solutions instead of exact ones), simulated annealing (where AI mimics the cool effects of metals), reinforcement learning (which refers to the process of decision making) and neural networks (which processes data in a human-like manner) are expected to play a dominant role.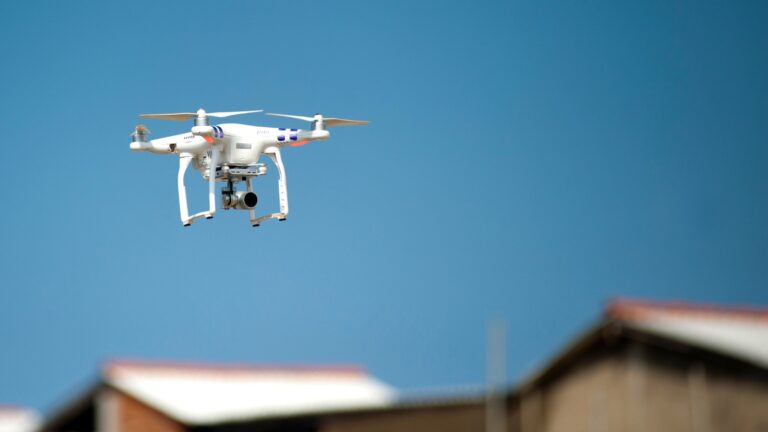 According to Emergen Research, the growing market of drones in the logistics sector will be valued at USD 32 billion by 2028. While drones have been used previously in logistics, they were exclusively used for military purposes. Drone corridors, however, are expected to take centre stage. Today, the United Kingdom has started introducing such corridors, including Project Skyway, to make the delivery of goods much faster. A report by PWC notes that adopting drone technology will cut down the shipping costs and transportation expenses of logistics. Key challenges in adopting drone technology have been the limited capacity of storage in drones and the need for more people with the technical knowledge and skills to operate them. Attempting to engineer drones which can carry larger loads of goods which will depend less on human operation, is an area where AI will contribute. While security and regulation concerns will further slow down the wide adoption of AI-powered drones in logistics, this area is expected to rise at some point in the future.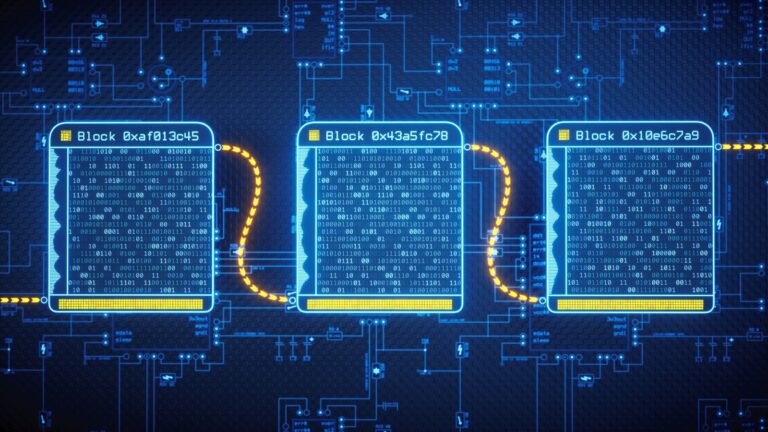 AI is expected to be integrated into blockchain to make the logistics network more transparent and secure. Contrary to public perception, the potential of blockchain is not limited to cryptocurrencies. Blockchain is a "decentralised public ledge which chronicles changes in real time". This can be utilised to find a faster route that ensures more rapid delivery. It also reduces the number of steps generally involved in the supply chain, removing the need to go through several intermediaries. Blockchain monitors partnerships between merchants and logistics organisations when creating contracts, informing the respective party when specified conditions are not met. Hence, blockchain will increase transparency among key players in the industry in addition to the delivery process, which specifies each personnel that handled it alongside the timestamp of each function. It further enhances security through hash algorithms which act as individual fingerprints. It moreover can analyse data and develop projects and predictions based on past data to identify why supply chains are slow.
Development of Smart Roads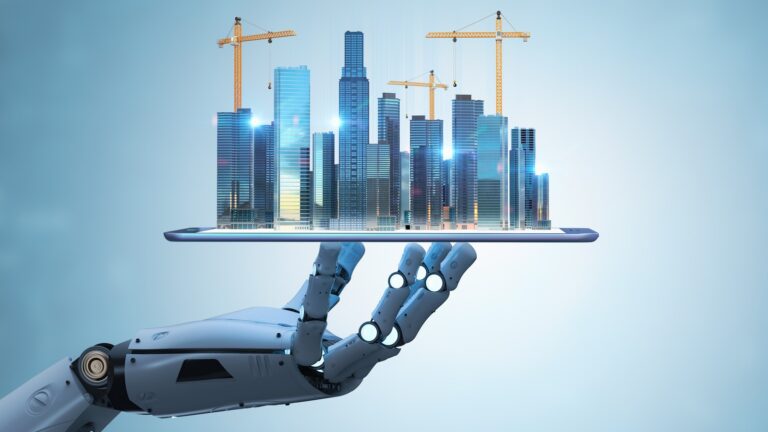 AI is set to help the logistics industry by introducing smart roads. Smart roads integrates sensors and solar panels with AI and big data to improve visibility, communicate with autonomous vehicles, monitor road conditions and more. This contributes to the logistics sector enormously because it strengthens the safety of the transportation of goods. For instance, when LED lights and solar panels are inserted into highways, it produces a high volume of energy and heat, preventing roads from being slippery during winter. It also can inform drivers of changing road conditions in advance, thereby advising the driver to take a much faster alternative route. In this respect, it also uses fibre optic sensors that monitor traffic volumes and detect blocked paths due to road accidents. As a result, consumers can expect their packages to be delivered on time. Smart road, in other words, looks at the last process in the logistics cycle, ensuring the consumer receives the package intact and sent promptly.
Cerexio Embraces AI in All Its Solutions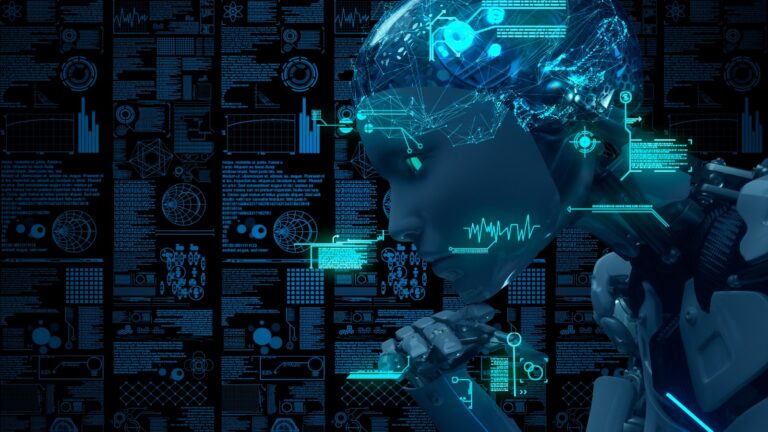 Cerexio infuses AI into its technological solutions' modules, features and tools. As one of the only vendors to unlock the power of industry 4.0 technologies in the manufacturing, warehouse and asset or data-centric industries, Cerexio understands the need to make software packages compatible with AI. It also integrates Machine Learning (ML) and deep learning capabilities into its algorithms as its programmes and designs each solution suite. As a result, logistic companies can easily and accurately monitor every asset used for production and track all goods passing the supply chain monitoring. It also integrates data analytics to provide hidden insights about changing markets and consumer conditions. Considering historical and current data, the AI-powered solution acts as a proactive system model to warn you of any anomalies or problems that may disrupt logistical operations. 
In considering solutions that can help the logistics sector, Cerexio Smart WMS, an all-in-one warehouse management system that streamlines everything from start to finish, is available. It is inclusive of all the capabilities described in the previous paragraph, which is common to all of its other solutions.  In addition to that, Cerexio Smart WMS uses AI-powered AGVs and IGVs to find the most efficient route for picking products, helps you to integrate with critical stakeholders of your ecosystem like third-party logistics (3PL) providers, clients, suppliers, and others and acts as a tool to significantly reduce your overall costs. 
Connect with us to learn what AI-embedded tools we offer solutions in.
A Bright Future For Logistics Awaits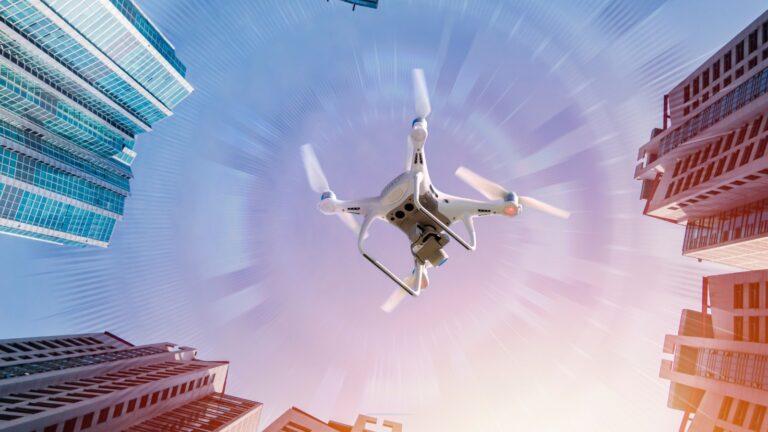 The numerous changes AI has introduced to logistics today have made supply chains more transparent and increased consumers' trust in placing orders and retrieving them. It has broken down silos and infused advanced data analytics capabilities to gain hidden insights that have never been possible before. It has allowed managers to play a proactive role and eliminate the number of random breakdowns. In this sense, AI allows companies to form feasible financial budgets as long as ten years ahead. As the main enabler of industry 4.0 technology, the number of advantages AI will help to unlock in the future is infinite. While many people are still studying and testing out the full potential of AI, the logistics sector can look forward to a bright future that is secure, cost-effective and more sustainable.
This article is prepared by Cerexio, a leading technology vendor that offers specialised solutions in the Advanced Manufacturing Technology Sector. The company is headquartered in Singapore and has offices even in Australia. Cerexio consists of a team of experts that have years of experience and holds detailed knowledge on a range of subject matters centric to the latest technologies offered in manufacturing and warehouse operations, as well as in predictive maintenance, digital twin, PLC & instrumentation setup,  enterprise integrator, data analytics and total investment system.