The use of IoT (Internet of Things) to optimise the industrial world is a trending topic that we come across every day. Did you know that this technology can be implemented in residential communities too? The concept of 'Smart Homes' is now taking over the house construction and engineering fields, where clients who wish to build a residential space are demanding IoT-driven systems to live in safer, innovative and luxurious homes.
IoT systems are where the sense of modern homes begin. These systems can be trained to conserve energy, connect all smart devices- like Smart TVs, set-tops, smart lighting systems, thermostats, security alarms, mobile devices and other smart devices- and other domotic (home automation) technologies to make your houses privatised, cosy, well-secured and efficient within a singular effort.
Today we will be discussing IoT applications that should not be missed in new-age homes and other residential areas, for data collected in these IIoT-driven domotic systems can make your lives easier and futuristic.
IoT and Smart Residential Communities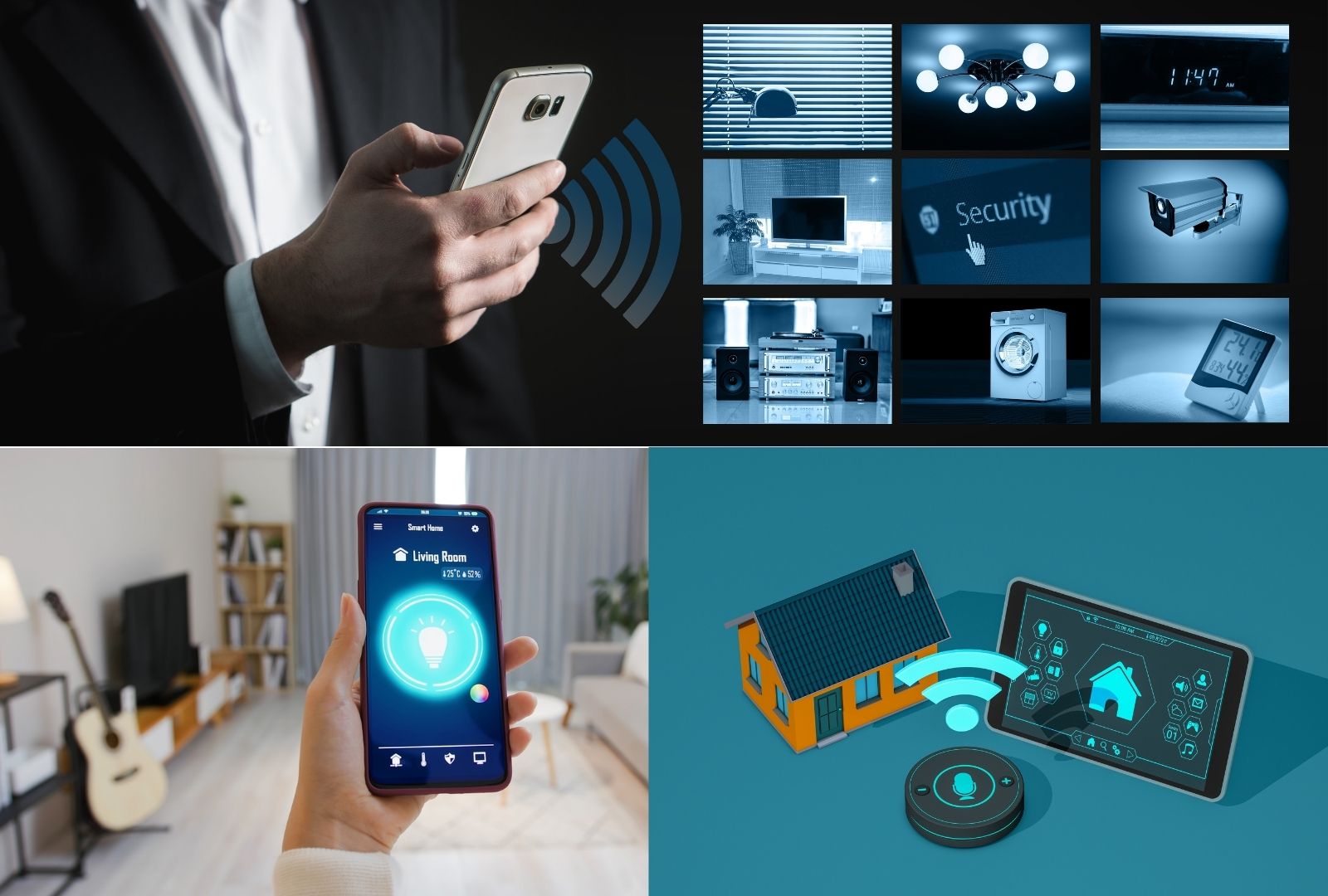 IoT technology is a hyperconnected technology used by most industrial, commercial and domestic users to connect all 'things'- users, communication systems, devices, platforms, IT infrastructure, applications, and other components- to accumulate data to a single source of truth. The data can be analysed and displayed on screen for users to keep track of hundreds of devices' operational events and even to predict upcoming events via a convergence of evolved technologies, like:
AI-driven decisions
Customisable dashboarding systems
Digital twin
Embedded systems
GIS maps
Immersive technologies
Predictive and prescriptive analytics systems
Satellite remote sensing technology
Simulation
Wireless sensor networks and more.
In the context of Home IoT (or domotics), this technology allows users to control many systems installed in:
Modern home applications such as refrigerators ovens,
Smarting from sprinklers,
Customisable lights systems,
Security systems,
HVAC (Heating, Ventilation and Air Conditioning) systems,
Access control for rooms,
Music systems, and many more.
All these system controls can be displayed under a single screen when the house owner can simply tap and tweak a mobile application to configure preferred settings in seconds. The best part is that this technology can be expanded to more than one living space. If the owner possesses more than one house, he or she can extend the use of IoT to all the houses and yet wield a single controlling system in the phone, laptop or tablet.
Application of IoT in Smart Homes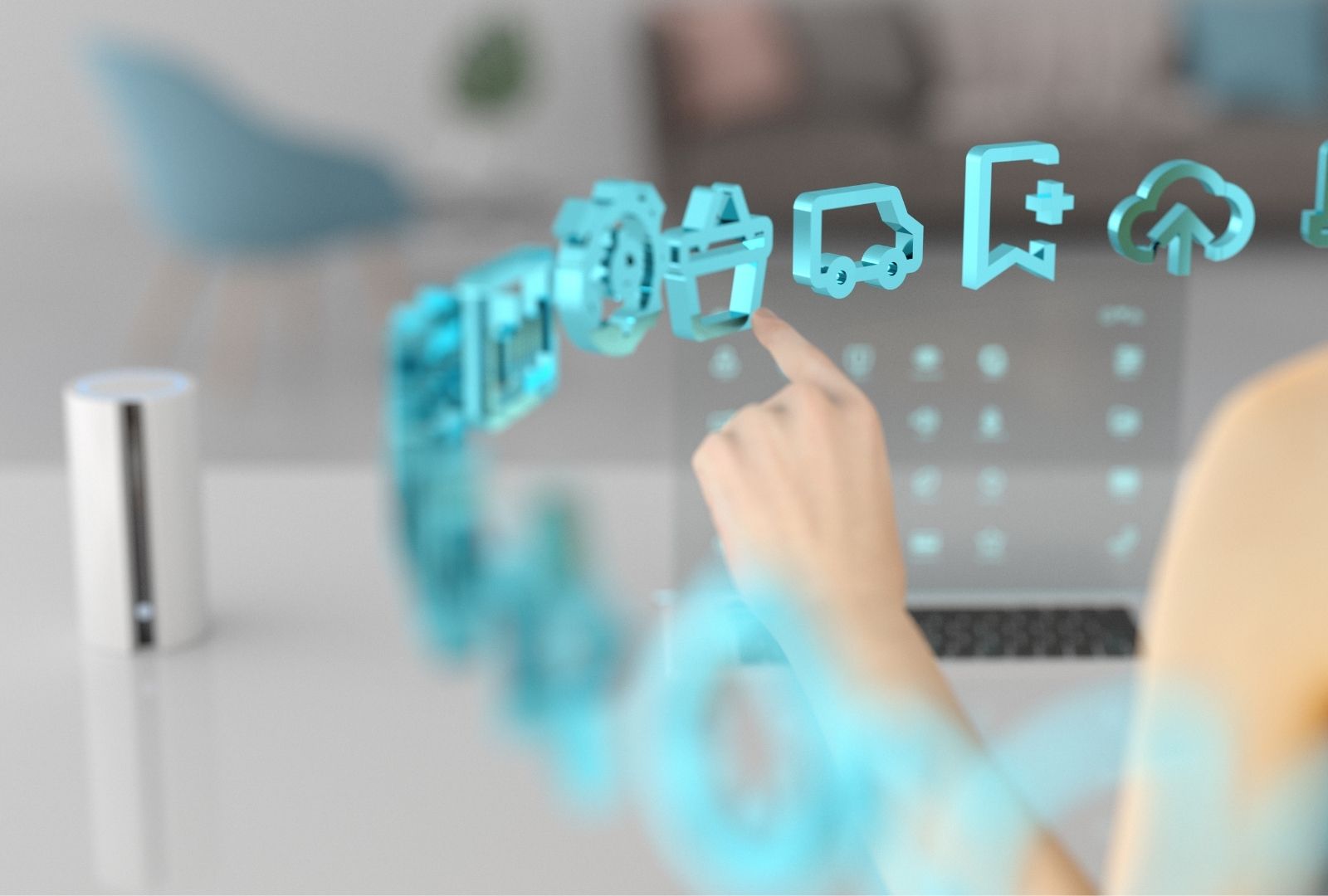 In 2015, the average number of interconnected devices in a developed country was up to 9 smart devices; in 2018, it increased to 17, and now it is estimated that the number of average interconnected devices in 2022 might reach 37 devices. In other words, there's an obvious 4-fold increase in the use of connected devices in households, with new smart gadgets entering the market and disrupting domotics utilisations by people. Here are some of the applications of IoT technology in a residential space.
Device-control Applications: Many applications are developed with robust APIs to ensure that multiple devices can be seamlessly integrated into a single interface. This technology can be seen with mobile-based smart TV and AirCon controllers that are available in the market. Modern homes have a single glass pane to control all their smart devices. This includes every single, smart machine from the water shower to humidifiers, fans, fridges, alarm clocks, sirens, sprinklers, lights, garage doors to many other devices. One example of this technology is Google Home, which allows you to control many devices via a reduced suite of features. When you are comfortable with using apps, you can switch to IFTTT (If This Then That) applications where you can program voice commands to activate tasks. For example, when you say, "It's dinner time", the lights and all electrical appliances in the kitchen will be ready for use.
Smart Assistants: Siri and Alexa are the two famous smart assistants that we come across every day. These smart assistants can be the centre of a smart hub; they can remember personal reminders like birthdays, dental appointments, meetings, and other reminders to ensure your lives are made more accessible by being less forgetful. These assistants use voice recognition technology to recognise the voice tones of the users, to activate and perform tasks accordingly. For example, when you are at home, you can ask questions like "Alexa, play Bohemian Rhapsody from Spotify", "Hey Google, dim the lights in the hallway", or "Hey Siri, when is Adam Gregory's Birthday?" and they will respond immediately.
Domotics (Home Automation): Home automation is a technology that does not necessarily require commands or button taps. They activate as soon as you indicate that you will be doing a task next. FOr example, when you wake up in the morning and wear your smartwatch, the smartwatch can send signals about your body temperature to the AirCon, and the Aircon will set settings to fit your preference. When you are close to the kitchen, the motion sensors will automatically switch on the lights and coffee machines when the owner of the house closes up to the kitchen.
Cerexio Facilitating Enriching Societies with IoT Solutions
Cerexio is a leading technology service provider with global offices to optimise the use of IoT in a multitude of fields. We are recognised by a plethora of industry specialists in Singapore and Australia for smart home, smart city systems, IoT systems and IoT-driven analytics and visualisation solution provision. We are qualified instrumentation service enablers, IoT and other industry 4.0 suite providers and the best small devices partners for your home, office or factory.
Connect with Cerexio to learn more about our futuristic IoT and IIoT solutions and acknowledge how our technology forte can be a strong suit to digitally transform your establishment.
Future of Homes: Interconnected, Secured and Innovative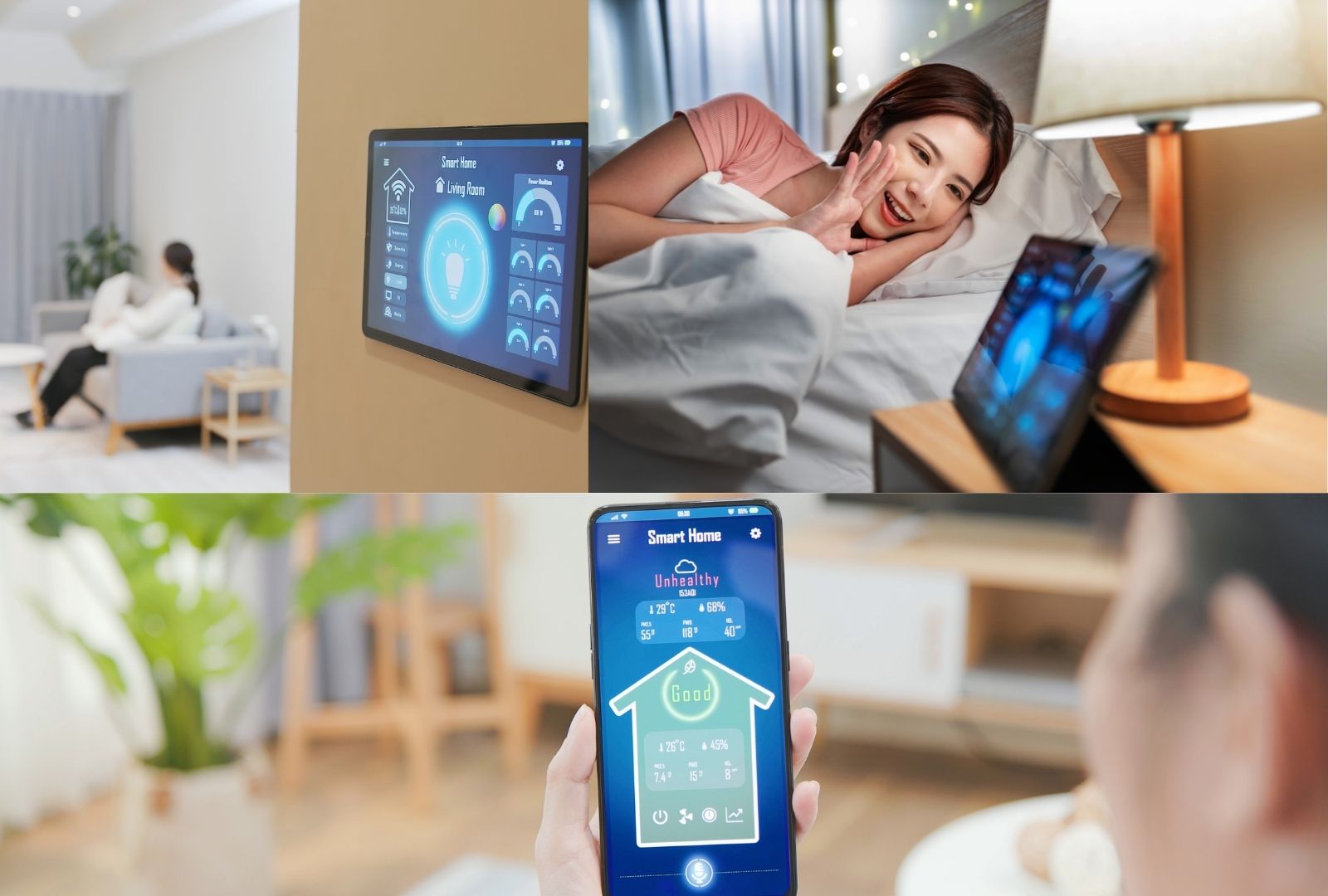 From getting up in the morning to going to bed at night, the future of smart home technologies will never cease to facilitate your personal lives every day. Based on your busy schedules- time-sensitive meetings, the time you have to drop your kid at school or when you usually go for a stroll on a Saturday morning- your alarm clock will be trained to wake you by training to operate according to your schedule. By the time the alarm goes off, your hot shower systems and music will be ready to help you be refreshed. When you have your breakfast, there will be drones bringing in your medicine and vitamins to your breakfast table, while a robotic machine will check your health stats using health sensors to check whether you are impending any health condition that needs your doctor's attention.
This is just a part of how our morning would be in our future home; as the name implies, IoT really does interconnect all 'things'. Future homes will be built using smart technologies from the ground up, and data-driven IoT systems will be the lifeblood of smart and integrated home systems in new-age residences. From gardening, bathroom facilities, plumbing, cooking, cleaning, entertaining, security checking, car parking to opening a fridge will be interconnected precisely by this technology, redefining the luxury of having quality time in your own private bubble.