We are now witnessing the advent of the industry 4.0 era, where intelligent digital technologies are overtaking traditional industrial technology suites. Industrial experts are frequently probing the advantages of using technologies defined by industry 4.0 experts to learn how to utilise these new-age technologies to transform their information systems and smart devices to fit the future. Among many industry 4.0-related questions, one of the most ear-tuned questions that we came across was "What is a Digital Twin?". Many amateur technology enthusiasts are intrigued by this term. They are eager to learn more about this technology and why leading industrial practitioners employ it in modern times.
Today Cerexio presents a comprehensive article that discusses digital twin technology in the most straightforward terms to guide digital twin enthusiasts in thoroughly understanding what a digital twin is, why it is essential and how it can transform the future of the industrial world.
Can You Explain Digital Twin in Simple Terms?
Digital twin technology refers to the ability granted to users to manipulate a virtual copy (or accurate representation) of a physical IoT-driven element or system and its dynamics- how the physical counterpart operates and works- in real-time. When we say a physical counterpart, it can span from massive structures to small pieces of machinery. The digital twin basically represents anything that is rigged with IIoT technology, so it can mimic the structural changes and dynamics of a house, machine, infrastructure, building, industrial facility complex, humans, animals, and more.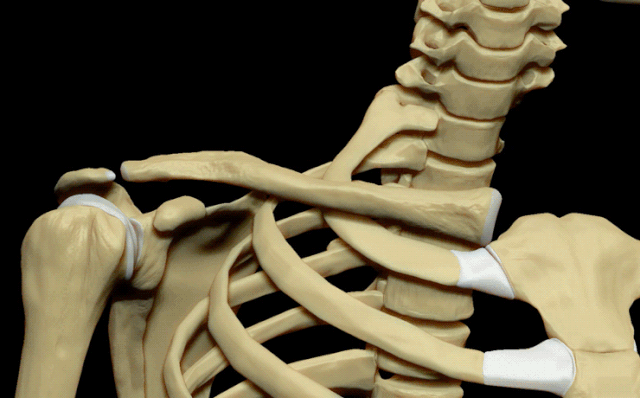 It is more than a picture, a schematic, a blueprint or a pair of glasses- it is always more than all visual tools used in the past. It virtually represents its physical counterparts on how it works currently, how good its condition is and predicts how it would live throughout its life cycle.
Built correctly, this technology has the ability to optimise the design, engineering and operation of an IoT device or system until its useful lifetime. This insight allows the physical asset stakeholders to make the best decisions regardless of the maturity level of the asset. The digital twin guides the user in making fact-based, prompt, robust, cost-efficient and effective decisions to ensure that the asset's risk, cost and performance are balanced with lesser risks and costs plus better performance.
For example, if a racing car is virtually presented by the digital twin, its fault classification features can help the car's operator, engineer, and other stakeholders capture historical data to understand the faulty and healthy states of the car now and in future. This way, the users can automatically be notified if there is a life threat for the racer, how soon the racer should maintain the car and get a full scope of the remaining useful lifecycle and the impending criticalities of the car under a single glass pane.
How is Digital Twin Developed?
There are three main types of digital twin models that you should know of; they are the physics-based model, the data-driven model and the hybrid model.
The physics-based models allow the user to understand the degradation of the structure and condition of the physical asset and presuppose various budget, operational, and maintenance scenarios. The virtual model can be leveraged to scale and monitor different parts of the asset despite the complexity of the assets' physique. The insights generated by these models guide engineers and innovators to detect shortcomings of models and create better, more efficient versions in the future to optimise the resilience, power and longevity of the mirror's physical counterpart.
Secondly, data-driven digital models are used to streamline and operationalise schedules based on facts. The historical data of physical assets, decisions made by professionals, and the real-time asset data can be united, analysed and perceived easily by this model. It allows the user to create survival models to overcome the performance limitations of the represented counterpart and help upsurge the performance by finding loopholes in the current operational behaviour.
Thirdly, the hybrid model- as the name suggests, allows both physical and data understandings to be converted into a holistic perspective. These models facilitate the physical counterpart starting from engineering, designing, implementation, management, maintenance, and replacement.
Digital Twin Technology Has Reformed The Industrial Future
Most industrial specialists rely on digital twin technology, for it did not take long for this technology to be a vital tool for full-scale visualisation of the real-time and predicted conditions of physical 'things'. When this tool is powered by IoT information systems and Smart AI protocols, digital twin technology becomes a formidable interactive visualisation tool for most industrial practitioners, especially manufacturers.
The era of the digital twin is therefore regarded as the 'years of hype' in industrial technology because companies that leverage this technology improve operations, save millions of dollars and deliver value in a single effort.
This capability allows many accomplishments, like:
Centralising fragmented data systems, building digital threads and enabling minute traceability;

Overcoming the complexities in linking disparate systems, data sources and information systems together to get robust and clear-cut perspectives;

Refining insights with fact-based predictive analytics using the digital twin environment;

Troubleshooting operational and structural issues of infrastructure and other fixed assets in hard-to-reach locations;

Visualisation of the real-time conditions and performance of IoT-powered products, and more.
Cerexio is The Leading Digital Twin Solution Enabler
Cerexio offers powerful digital twin environments for industrial leaders in various industrial domains to keep track of plant-wide to city-wide asset-heavy systems in an insightful, future-oriented and cost-saving manner. The Cerexio Digital Twin System can be utilised by manufacturing experts, utility service providers, research centres and other specialists that are responsible for ensuring that fixed assets and infrastructure are in the best structural, conditional and operational health.
Connect with Cerexioto learn more from our digital twin experts to understand how your organisation or institutions can leverage our solution to create a great impact on the OEE levels and save millions of dollars.
Digital Twin is Now The Future Retro-fitting
Many industrial players leverage the power of digital twins in their information systems to use the now-trendy and most formidable visualisation technology. The immense support these technologies render to the sustainability of organisations resulted in many industrial and commercial players investing in digital twin models. With practice maintenance, sooner identification of inefficiencies improved energy usage and future-proofing the resilience of physical things. By visualising the invisible and the hard-to-visible, digital twin technologies did not take long to become the most advanced and favoured visualisation tool for asset-centric organisations. We are heading toward a digital twin-depended future. Are you ready to step into this industrial era?