The semiconductor industry is at the heart of a range of electronics. As a result, semiconductor chips play a significant role in industries such as automotive, consumer electronics, healthcare, and other industries. Since COVID-19, however, the manufacturing world has faced a semiconductor shortage, resulting in a significant loss of sales. The increasing demand for semiconductors subsequently surged beyond the supply capacity of semiconductor manufacturers, leading companies worldwide, including Ford, to reduce their production by half.
Regardless, however, according to a report by McKinsey & Company, the global semiconductor industry is expected to become a trillion-dollar industry by 2030. In this regard, IoT is a technology that can help the semiconductor industry assure quality whilst tracking and monitoring the health of assets, inventory, delivery and packaging. It also plays a crucial role in preventive and predictive maintenance. This article will detail some realistic IoT solutions in the semiconductor manufacturing market.
What Is Semiconductor Manufacturing and What Technologies Are They Currently Using?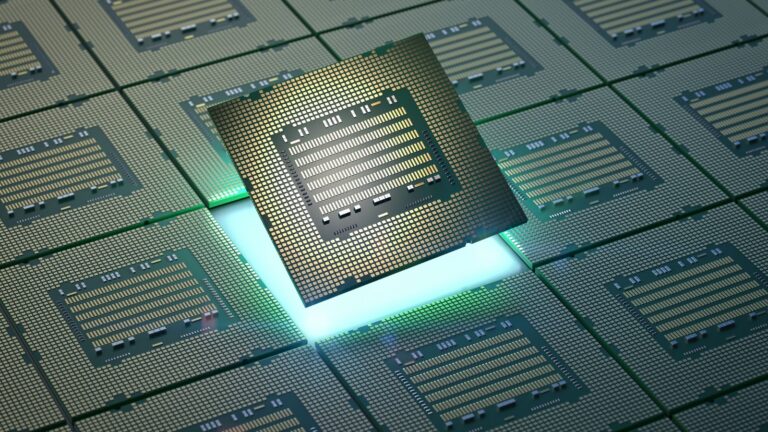 Semiconductor manufacturing is making microchips, one of the smallest yet most detailed and powerful pieces of technology. This requires a complicated manufacturing process which includes many steps. Six crucial manufacturing processes include deposition, photoresist, lithography, etch, ionisation and packaging.  Semiconductor manufacturers have followed the standards encapsulated in Moore's law when developing and improving the chip. The most common technology used in this regard is Complementary Metal-Oxide Semiconductor (CMOS). While a basic microchip was sufficient at one point, in today's world, more and more industries are demanding chips that have edge computing, AI, 5G and IoT-related features and services in their product mix. This is why industry 4.0 technology is now infused into manufacturing semiconductors.
How is IoT Helping The Semiconductor Manufacturing Industry
In a 2019 report published by KPMG, IoT was recognised as the most significant driver of semiconductor revenue. This perception was held during the pandemic as, at the very core, the reason behind the semiconductor shortage was that it was an industry that highly depended on humans to be present at the factory. With quarantine protocols in place, the supply chains were disrupted entirely as semiconductor manufacturing operations halted. This demonstrated that not only is the semiconductor manufacturing sector ill-equipped to survive a pandemic, but harsh weather conditions or other natural disasters could hinder the industry. Hence, reliable technology solutions such as IoT are required to increase the reliability of the supply chain of semiconductors.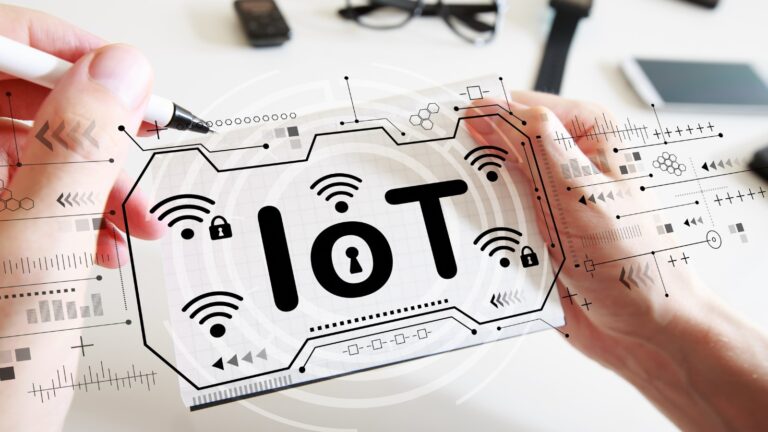 A semiconductor manufacturing hub requires connectivity among all of its equipment. As noted in a study by Morgan Stanley, every 10 per cent increase in connectivity using microcontrollers could add roughly USD 1 billion to the chip-making industry, or around 30 basis points to growth. Microcontrollers are considered cheaper, with the capacity to carry out functions much faster. IoT microcontrollers are, moreover, specifically known to help the semiconductor industry to strengthen privacy and security. This is a significant development in IoT as many manufacturers are reluctant to implement such technology on the assumption that it increases the chances of a cyber security breach. However, with IoT microcontrollers in place, the system can better control such breaches, guaranteeing protection.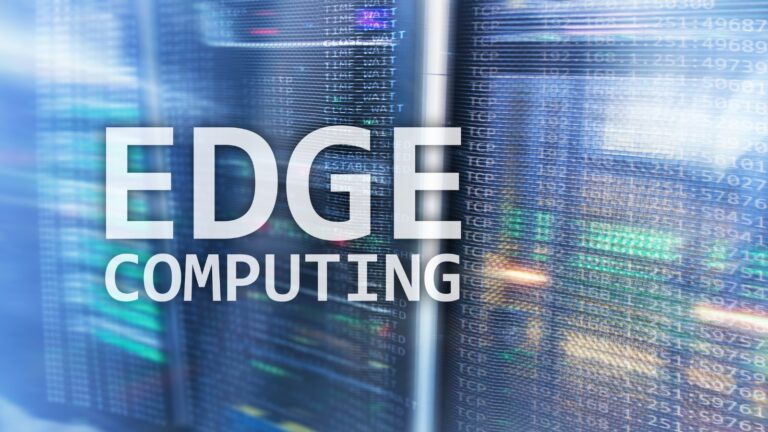 A typical semiconductor does not house the power require for edge computing. It does not have the necessary speed, connectivity and computing power. Hence, by infusing IoT into semiconductor manufacturing, it can overcome various challenges with the help of edge analytics. This means the traditional legacy semiconductor manufacturing processors can be automated with intelligent operations. This includes high-precision automation, machine condition monitoring, ensuring systems comply with a standard operating procedure (SOP) and enhancing a safer working environment for employees. This allows the manufacturers to engineer chips in various sizes accurately. Simply put, as a range of processes is automated, a large workforce of humans is not required to be present for the semiconductor manufacturing industry to operate.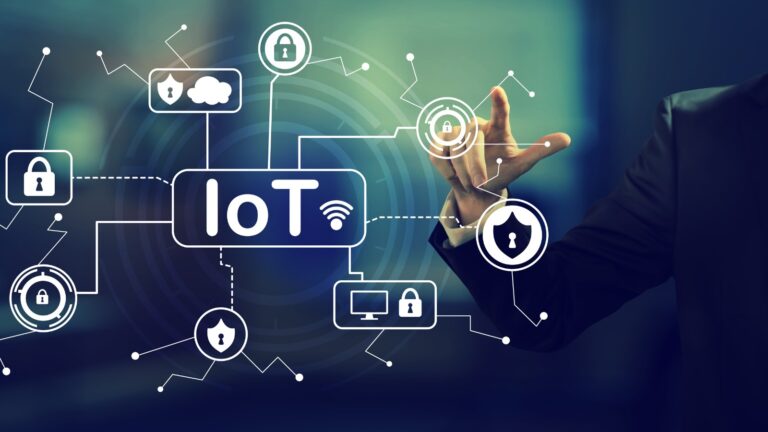 Manufacturing companies that are tight on finances may need help investing in new machines. This is where IoT retrofitting comes into play. This refers to a range of sensors manufacturers can use to experience connectivity at a lower cost. It is, in other words, an alternative to purchasing expensive assets. This is also a feasible solution for SMEs who will subsequently access the benefits of IoT at a low cost. Hence, for a lower price, manufacturers can streamline their operations and experience a significant improvement in efficiency. Examples of IoT retrofitting include sensors such as optical, audio and vibrations, in addition to plug-in and remote valve monitors. 
Cerexio Helps Semiconductor Manufacturers to Stay Connected With The Digital Age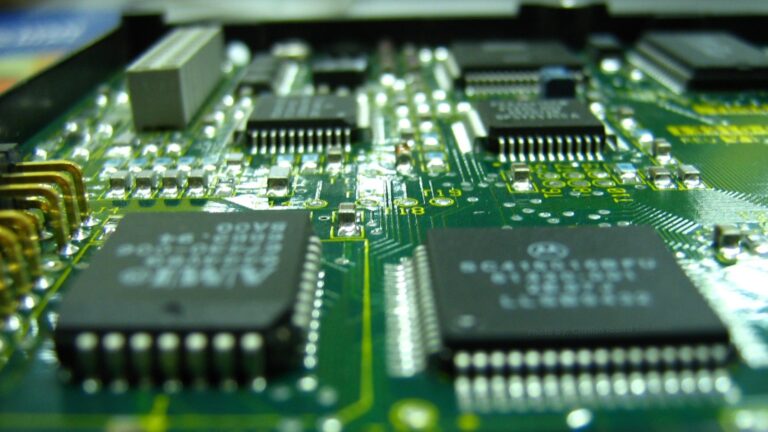 Cerexio is a leading technology vendor in Singapore, specialising in developing solutions with industry 4.0 technology. Any solution that does not inherit IoT and IIoT capabilities are essentially outdated and would struggle with grappling with the hi-tech demands of the 21st century. Cerexio is able to design and engineer industry-specific solutions advanced by IoT and IIoT capabilities. Hence, with a team of specialised experts that takes the added care to consult with semiconductor specialists, Cerexio will offer a solution that addresses the concerns of the semiconductor manufacturing industry. It can enhance communication between the various assets in your production facility, power them up with edge computing, and infuse integral security protocols for all your devices' data to guarantee security. 
Cerexio infuses predictive capabilities, allowing you to detect any defects in microchips the first time whilst also warning you of impending failures your assets may suffer. Based on such data, take action to schedule maintenance and for the use of making smarter decisions. All this can help you significantly reduce the downtime, idle times and unprecedented failures in your systems and, most importantly, automate a range of tasks, reducing the need to rely on a human workforce. 
Connect with Cerexio to learn how IoT solutions can be engineered to address your industry-specific concerns.
IoT Is but One of the Many Advanced Solutions That Can Help the Semiconductor Manufacturing Industry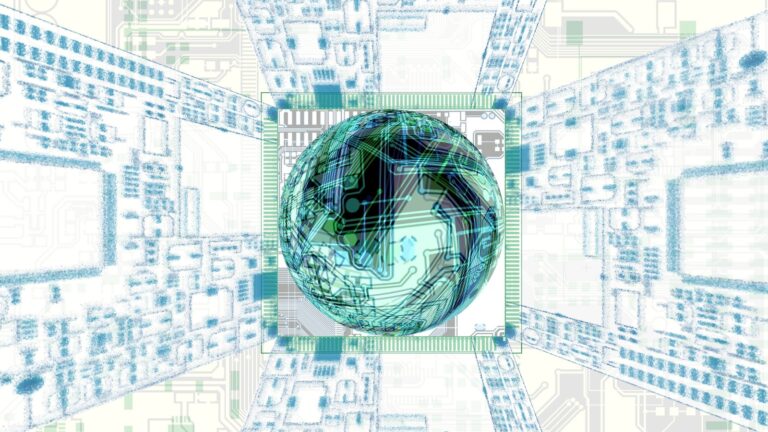 Since the pandemic, the need to introduce digitalisation efforts into the semiconductor industry has been heightened. As a consequence of COVID-19, the world is still facing the drastic repercussions of not automating processors soon enough. Imagine if something else occurs. It could be an explosion of a semiconductor facility, a natural disaster, or some other catastrophic event that could further affect this sector. Without enough semiconductor chips, other electronic industries will also be drastically impacted. As there are only a limited number of semiconductor manufacturers in the world, infusing industry 4.0 technology is a positive step to ensure semiconductor manufacturing operations continue without any interruptions. One cost-effective and reliable technology that can be integrated into IoT. If you are a semiconductor manufacturer confused about where to start, implementing IoT should be your first step. 
This article is prepared by Cerexio, a leading technology vendor that offers specialised solutions in the Advanced Manufacturing Technology Sector. The company is headquartered in Singapore and has offices even in Australia. Cerexio consists of a team of experts that have years of experience and holds detailed knowledge on a range of subject matters centric to the latest technologies offered in manufacturing and warehouse operations, as well as in predictive maintenance, digital twin, PLC & instrumentation setup,  enterprise integrator, data analytics and total investment system.