The metaverse is now adding flavours to trending topics around the world because now that everyone understands that technology disrupts lives socially, publicly and professionally, they are questioning "How Will The World Change with The Rise of The Metaverse?". When Facebook rebranded the company as 'Meta' the technology world was on a rampage to understand what Mark Zuckerberg's idea is by rebranding and coining the idea of Metaverse in a sensational hoopla- the video linked below. Here, Mark Zuckerberg- the CEO of Meta Platforms Inc. (formerly Facebook Inc.)- explains how the future of their company is going to adopt immersive technologies to develop a new future of connection and interaction across the close.
A highly disruptive change is something that would naturally be seen as a threat or superficial to people. It is like trying to process the idea of digital technologies or the internet in the 1950s; it would sound as if it's unrealistic and it is just a thing of the future. The concept of metaverse gives the same idea that it is a thing of the future, but it's not. It is around the corner, and it is disrupting the world as we know it, and we have to be updated about how it is going to change our lives.

Therefore, today we will be discussing how the concept of Metaverse can impact our lives in general. Is metaverse a mere gimmick, or is it going to transform you by enabling you to manipulate avatars in excellent, precisely virtualised environments? Are you ready to exist in a computerised world? Before you answer the question, do give this 5-minute article a read.
So What Exactly is The Metaverse?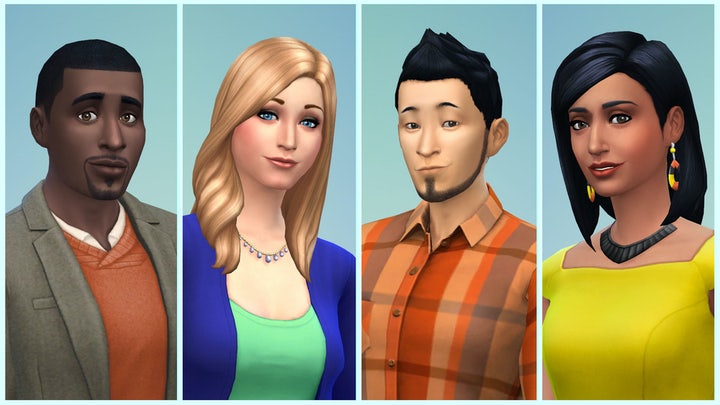 Very simply put, metaverse refers to cyberspace where you can customise an avatar as you please and roam around in a virtual space. It is also a space that represents a universe, where you can meet anyone around the world virtually, do your chores in an interactive computerised world and even use it as a private bubble to listen to music, read a book or interact with holograms to create something.

This technology blurs the line between the virtual and physical worlds because it is developed using virtual, physical and augmented realities to enable a futuristic perspectival window for humans to connect and interact digitally. Businesses, governments and individuals are starting to augment their ventures to be a part of this digital space because it is described by technological and business specialists to be 'The Future'.

The metaverse is a cutting-edge concept of social life, professional life, and private life for a person in the future. It is developed by a plethora of new-age technologies, including 3D reconstruction, AI (Artificial Intelligence), IoT (Internet of Things), VR (Virtual Reality), AR (Augmented Reality), MR (Mixed Reality), blockchain technology, cryptocurrencies and more.

People can access the metaverse via the internet to connect with people across the globe and host parties, get-togethers, go on trips or conduct more formal or professional events like interviews, meetings, events, galas, competitions and more. People can also visit their homes, offices, factory floors, shops; basically, anywhere they've simulated and allowed access.
What are The Main Advantages of The Metaverse?
The metaverse is fully immersive. You can access it with 3D glasses or VR headsets and teleport a holographic representation of yourself from one virtual space to another with a simple hand gesture. It allows a continuous experiment by integrating virtual elements from various layers, platforms and audiences to create a cyber world full of people connecting in a virtual dimension. Here are some of the main benefits of the metaverse.
The metaverse is not owned by anyone but everyone! It is an amalgamation of platforms where there is no one owner or business owning the metaverse. It belongs to its users.

Blockchain technology plays an important part here because this technology reassures that digital transactions between worlds are encrypted and highly privatised at all times. Blockchain-powered currencies allow users to earn, spend and invest their wealth in a secured, tracked and faster manner. It is just like earning and spending coins on a video game.
The metaverse is highly-accessible; now, one has to wait for it to reboot, reset or plug it in like a video game; it can be accessed from anywhere through the internet. There is an ongoing continuity in this technology, and users can leave and enter this world at any time. One significant advantage is for remote workers.
Immersion and interactivity of the metaverse is the hot topic of almost every conversation of the technology world. This technology allows the users to be fully engaged with other users by employing hi-tech immersive technologies like VR, AR and MR. It is a virtual yet highly realistic space for people to meet people or spend time alone, the way they like. Also, in the metaverse, the users get to change environments, lighting, effects, objects, clothing- basically anything they want the way they want.
Say No to Physical Boundaries
The metaverse completely overcomes the limitation of meeting someone across the world. May it be a loved one, a relative, a business partner or if you want to go to Paris, it is all going to be a single minute. The world is one big 3D space where people can be virtually present anywhere boundlessly. Therefore, this technology promotes virtual economics, virtual social experiences where people from any point of the world can connect and interact without any disruption.

After the pandemic, the need for remote working became important and being able to virtually meet without interacting with people seems like a safer idea, especially during an outbreak of the pandemic. People can simulate their office space at home and have a blended experience where people can work, collaborate, share files and work innovatively and professionally despite the location of the employees.
The Heavyweights are Already Getting Ready
Global Tech Giants are already developing solutions and products to be compatible with the virtual future that will be platforming our professional, commercial, industrial and domestic lives. Virtual interaction was encouraged by many big companies- not only Meta Platforms Inc. Tech companies that have reshaped our lives to harness technology faster and more accessible are also routing their roadmap towards virtual transformations. Here are a few companies and facts about how they are building software and hardware devices to ameliorate the welcoming of a virtual future.
ARKit by Apply is a developer framework that allows software experts to make AR-supporting applications in the Appstore. The pending technologies from Apple are N301 VR headsets and N421 smart glasses which are expected in 2022 or later.
Glass by Google- a set of AR glasses
Google Cardboard by Google. Google initiated foldable headsets that allows smart device users to download Google Cardboards apps and witness the amusement of VR technology. It was first introduced in 2014.
The Hololens by Microsoft is a new-age tool used for immersive industrial experiences. It is designed for industrial manufacturing applications and is used by Toyota, Kenworth and Suntory.
Index Headset by Valve- powered with amazing controllers and high resolutions screens which mainly facilitates gamers.,
Oculus Quest 2 by Facebook- enabling unrivalled immersive experiences.
Cerexio is Metaverse-ready!
Cerexio can guide your organisation on the needful approaches and decisions you must make to ensure that your organisation is metaverse-ready. Cerexio is home to a range of unique new-age technologies, for we are professionals in enabling solutions powered by technologies like AR, VR, MR, AI, IoT and more. We are equipped with the necessary technologies, skills and expertise to help your organisation adapt to the virtual future and ensure that your operations are not disrupted or threatened with the emerging technological advancements.
Connect with Cerexio to inquire for more information about our service or request more information on how Metaverse can affect your organisations.
Are You Ready to Immerse Yourself?
Metaverse connects all immersive technologies to a single universe where people make decisions and grow their businesses and themselves based on virtual content. In the recent future, the success of your organisations can depend on how ready you are to be a part of the virtual future. Governments are already coming up with new policies to submerge their national strategies and public services within their corresponding jurisdictions to support immersive technologies.  National, commercial and industrial policymakers are investing in cyber security policies to regulate the Metaverse idea.
The future is awaiting to bring you unique experiences so you have to be familiar with the requisite knowledge- about platforms, software, devices and other technological advancements- to help you plot your transformational journey towards a prosperous, bold and powerful future. Therefore, you must be ready to immerse your life in the Metaverse.