Emergency responders of recent years are highly challenged in mitigating risks of natural disasters like the loss of life, natural resource damages, economic turmoils, wildlife risks etc. The lack of pre-disaster training and investigation handicaps these risk mitigators in smartly handling natural disaster events. The traditional training measures like fake emergency drills do not convey realistic training environments. With unprecedented events like COVID-19 forcing social distancing and other barriers, implementing transregional or transnational drills itself is a challenge. Therefore, disaster control teams fail to appeal to victims of natural disasters and maintain safety regulations.
The absence of reliable platforms and methods to execute collective behaviours by all disaster service teams, safety and emergency management institutions and the public is fragmented due to the lack of collaboration and insight about disasters. This is why simulation technology is considered a needful technology capability by many governments and experts. Simulation technology trains natural hazard response teams by delivering event-driven insights of highly-probable or hypothetical disasters to help them naturally react during disaster events. It also facilitates public asset managers to presuppose disaster events and ensure that their hard-earned public trust is not tarnished during disaster events. In this blog article, we wish to elucidate to the reader how simulation technology is entrusted by modern natural disaster rescue teams and related decision-makers to lower disaster risks overall.
Simulation in Simple Terms
Simulation technology refers to a virtual model of a physical thing that can be manipulated to mimic an impending or hypothetical operation of its physical counterpart. In the context of disaster control, this technology is used to simulate catastrophes to gather invaluable data to tailor evacuation plans and disaster-prone asset protection strategies and to save lives during unique disaster events.
Simulation technologies can be seen in advanced digital tools like the 4D Digital Twin System, which allows users to model simulation-driven consequence management systems. These tools allow disaster response teams to key-in system parameters and interactively simulate the program to instantly visualise the consequences of emergency responses at a given disaster event. The users have the propensity to match response decisions with natural calamities and discern what are the most apt decisions against every unique event to reimagine policies, resource consumption, capabilities and managerial tasks in an optimal manner.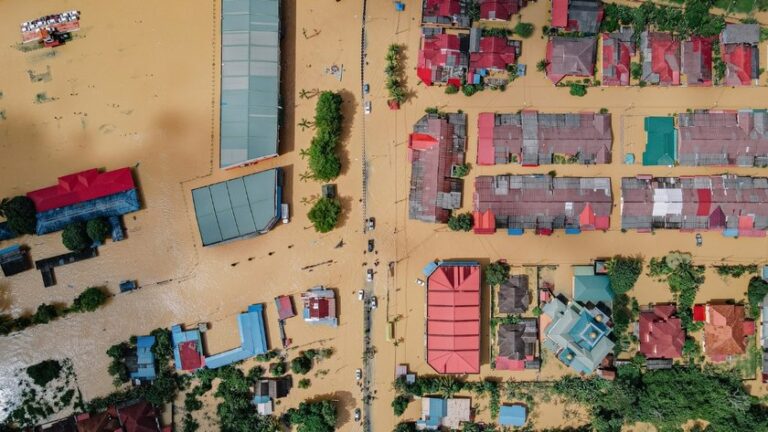 With limitations mitigating risks of natural disasters in traditional manners, professional disaster control teams have turned their reliance on new-age digital technologies, especially 'Simulation Technology'. The demand for simulation training for disaster control plummeted in recent years, for results of using it to optimise emergency response capacities were considerable. One of the most intriguing examples of this is the simulative flood inundation maps. If a city is expecting a deluge, the water utility service enablers and public protection units can use a 4D Digital Twin to set parameters to learn how they can tailor risk mitigation plans. They can set parametric settings such as:
Availability of hospital amenities
Average fuel economy per house
Average gallons of water every hour per shelter
Evacuees' requirement percentages (shelter, medical attention, dry food, clothes etc.)
Ingress points utilised
Number of evacuees
Postimapact sheltering measures
This helps the disaster analysts to learn which areas will be more suitable to set up shelter and focus on medical resource availability, medical serviceability, welfare provisions and other amenities required by victims during the event. It oversees all poor decisions that can endanger lives and waste resources otiosely; instead, it will play out response plans and point out its flaws in front of the user's eyes giving him or her the luxury of presupposing the best evacuation and risk mitigation plans based on the city's, state's or nation's resources and skills.
Simulation for Disaster-prone Asset Reliance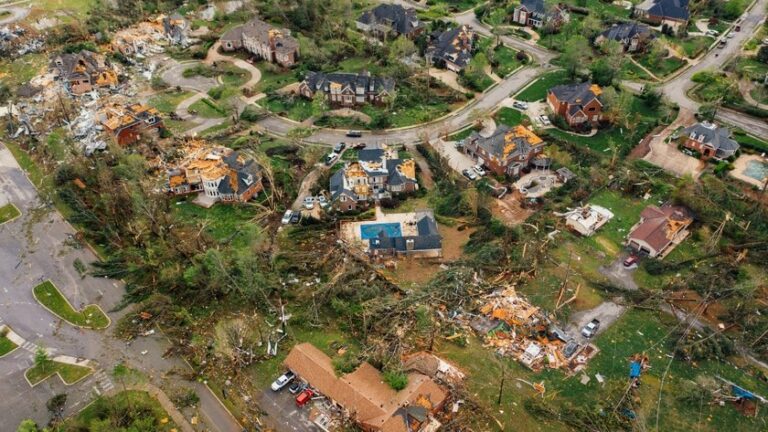 Secondly, using simulation technology plays an important role in asset management under disaster events. It is used to predict disaster occurrence, pinpoint disaster-prone areas and calibrate disaster-oriented asset maintenance strategies to ensure that colossal infrastructure is made to sustain disaster events without endangering the neighbouring people, natural resources and wildlife. Asset managers can utilise 4D digital twin environments to discern the sustenance and resilience of costly infrastructure in extreme environmental events to dedicate to event-driven asset reliance and risk mitigation programs. This helps asset decision-makers to balance the risk, cost and performance of assets which ensures the safety of the community and natural resources in critical disaster situations.
Cerexio- The Best Technology Provider for Disaster Simulation Technology
Cerexio offers simulation-driven asset contingency planning tools for public infrastructure managers in water, wastewater, road, highway, power and energy and other utility domains that can gain unique benefits. Here are some of the most intriguing advantages of using Cerexio simulation technology to ensure the safety of your infrastructure.
Apply risk mitigation tools for a variety of disasters including hurricanes, floods, algae water contamination, bushfire, earthquakes and volcanic eruptions.
Discern the amount of asset and property damages under highly-probable disaster events.
Gain a single source of truth to analyse seismic data, flood simulations and other disaster information and incorporate it with asset efficiencies, resource availability and serviceability.
Learn the financial commits that the organisation will have to set aside for risk mitigation and disaster-prone asset maintenance programs even before the disaster occurs.
Predict when the disaster may impact the integrity of an asset spread in a city, state or country.
Scalable understanding of disaster risk indexes which are represented in coloured tags over a GIS map.
Tailor collective stakeholder behaviours during unique disaster situations.
Cerexio is well-groomed in enabling user-defined simulation technology for asset managers victimised by disasters to make sat decisions using a technology suite built by the talented digital technologies including IoT, simulative digital twin, remote sensing information systems and AI. Connect with Cerexio to learn more about our unchallenged simulation tools and learn how we can help your asset-driven organisation ensure the safety, integrity and reliance of costly infrastructure, property and fixed assets even under the direst disaster events.
The Future of Simulation Solutions is Already Here
Emergency Management Task Training and Asset Maintenance and Risk Mitigation Programs powered by simulations bring tangible results in ensuring the failure-proof decisions during adverse environmental events. Simulation technology is now a primary technological capability that allows natural disaster control teams to mitigate the risk intensities of post-disaster events, predict mobility during disasters, set the most optimal humanitarian relief programs, establish societal reconstruction measures and ensure the health of the disaster-prone infrastructure. This is why modern smart cities and forward-thinking public service institutions are well aware of the impact of Simulation technology during disaster events. So, is your city acquainted with simulation technologies to ensure its safety?